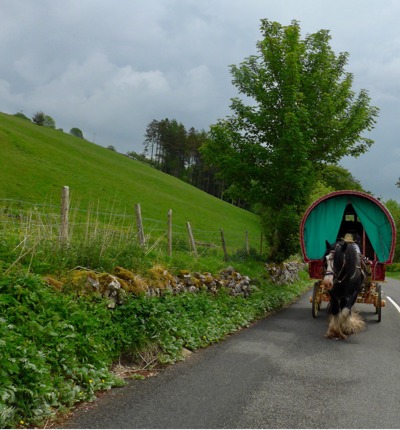 Gypsy Roma and Traveller History Month
June is Gypsy Roma and Traveller (GRT) History Month. Charlotte Norton and Anna Brothers discuss the discrimination GRT face and why Leigh Day is supporting the #MakeSomeSpace campaign.
There are an estimated 300,000 Romany, Gypsies and Travellers living in the UK. They remain some of the most marginalised groups in British Society with discrimination against GRT communities sometimes referred to as the 'last acceptable form of racism'. Those in GRT communities face discrimination in many walks of life, including in the workplace and in educational institutions. They can have difficulty accessing healthcare and their housing needs are often overlooked by local authorities.

At Leigh Day, we work for people who have been injured, discriminated against or had their human rights abused, including Gypsies Roma and Travellers who have felt repeatedly let down and discriminated against in their fight for justice.

Gypsies Roma and Travellers can face discrimination in all aspects of their life and at Leigh Day, we have proudly fought for those seeking justice. Our clinical negligence department represents travellers in inquests and in claims against the NHS and private doctors, including GPs. Our discrimination and human rights team has supported travellers in their complaints about racist policies at camp sites. These are just some examples of our work, and we are proud to stand with Gypsies Roma and Travellers in their continuing fight for justice.
Did you know?
How can you get involved in GRT History month?
As allies at Leigh Day we are celebrating GRT History month by taking the time to learn more about Gypsy Roma and Traveller history, and raise awareness of some of the inequalities faced by members of those communities. There are many ways to get involved and we share some ideas for fellow allies below:
Make some time in your day to learn about the history of GRT communities in the UK and Ireland;
Use the hashtag #MakeSomeSpace on your social media to raise awareness of the campaign and encourage others to get involved;
Educate yourself about some of the widespread discrimination against GRT communities and call it out when you see it. You can complain about a politician's language using an online tool;
Think about how you can make some space for GRT communities in your workplace, school or community. If you work in a school, take some time to teach your pupils about the history. If you work in healthcare, consider how you can ensure GRT communities in your area can access the services they need.