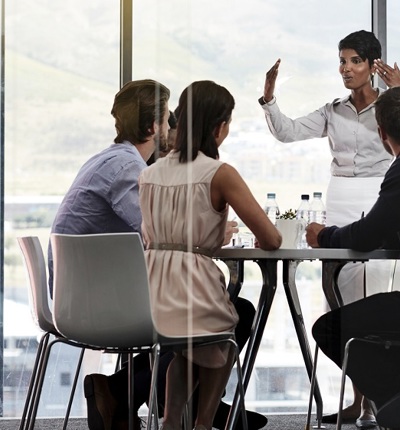 Dealing with NDAs: far from settled
Emma Walker looks at the use of non-disclosure agreements which the SRA published a warning notice on in 2018 and updated in November 2020.
In the Spring of 2018 and in the context of the #MeToo movement, the SRA published a warning notice on the use of non-disclosure agreements (NDAs). The SRA updated the warning notice in November 2020, adding explanations about its expectations of those it regulates.
So who does the warning notice apply to, what's new in the guidance and what questions can you ask yourself to help keep your professional obligations in focus when dealing with such agreements? The creation and updating of the guidance indicate this is a developing area – and one the SRA is keeping a careful eye on – and so keeping the ethical reasoning behind the warning notice in mind will help you stay ahead of any future changes.
When and to whom does the guidance apply?
The SRA's warning notice applies to everyone it regulates: managers and employees of law firms, including those responsible for managing human resources; and, practitioners dealing with NDAs, including in-house lawyers advising internal "clients".
The warning notice highlights the professional obligations those regulated by the SRA need to be aware of when "dealing with NDAs", which encompasses negotiating, drafting, advising on, enforcing or being a party to an NDA.
First principles
The SRA is clear it may have regard to the notice when exercising its regulatory functions and that "a practitioner who uses an NDA improperly or behaves in a way that is in breach of these requirements is at risk of disciplinary action".
The guidance notes: "Failure to report a serious breach of our regulatory requirements or other wrongdoing or criminal conduct, by you or your firm, or improperly using NDAs, may put you in breach of one or more of the SRA Principles…" NDAs have scope to engage a number of the SRA Principles and the warning notice lists:
Principle 1: in a way that upholds the constitutional principle of the rule of law, and the proper administration of justice
Principle 2: in a way that upholds public trust and confidence in the solicitors' profession and in legal services provided by authorised persons
Principle 3: with independence
Principle 5: act with integrity.
Through the updated warning note, the SRA has elaborated on what adherence to professional obligations can look like in practice.
Beyond #MeToo
The warning notice defines an NDA as "any form of agreement or contract, or a clause within a wider agreement or contract, under which it is agreed that certain information will be kept confidential". This has broad scope that goes beyond the #MeToo scenarios that might immediately spring to mind when thinking of NDAs and much of the previous commentary on this topic.
Additional 'improper' clauses
The SRA has clarified the types of clauses it would consider constitute improper use of NDAs, including:
Using an NDA to prevent proper disclosure about the agreement or circumstances surrounding the agreement to professional advisers, such as legal or tax advisors and/or medical professionals and counsellors, who are bound by a duty of confidentiality;
Including or proposing clauses known to be unenforceable;
Using warranties, indemnities and clawback clauses in a way that is designed to, or has the effect of, improperly preventing or inhibiting permitted reporting or disclosures being made, such as asking a person to warrant they are not aware of any reason why they would make a permitted disclosure, in circumstances where breaching that warranty would activate a clawback clause.
Engaging an ethical outlook can be critical to spotting potential pitfalls. It can be helpful to consider whether any clauses in a draft agreement equate to one of the types captured by the updated warning notice: could a clause constitute a breach because it prevents someone seeking help, making disclosures in the public interest or understanding their own obligations?
The updated notice also makes clear that those dealing with an agreement must use plain English language and ensure the terms are clear and relevant to the issues and claims likely to arise; make clear in the NDA what disclosures are and are not permitted and to whom; and, where an NDA forms part of a settlement agreement under the Employment Rights Act 1996, ensure they are aware of the requirements governing those agreements, including for the employee to be in receipt of independent advice.
Squaring unfair advantage
The updated notice includes a new section clarifying the relevance of the duty not to take unfair advantage to those dealing with NDAs. The duty applies irrespective of whether an opposing party is represented but will be heightened when the other party is unrepresented or vulnerable.
The SRA gives broad descriptions of circumstances it considers will amount to a breach of the duty not to take unfair advantage. Examples include: taking advantage of an opponent's lack of legal knowledge; applying undue pressure or making use of inappropriate aggressive or oppressive tactics; seeking to rely on your position as a solicitor to exert power over your opponent; preventing a signatory from keeping a copy of the agreement.
This would include, as the SRA sets out in its warning notice, elements relating to the process of negotiation such as "imposing oppressive and artificial time limits" or "discouraging [the opposing party] from taking legal advice". Other examples are offered in the SRA's "Balancing Duties in Litigation" paper: threatening to give a hostile employment reference if an NDA is not signed; or, implying a signatory to an agreement will go to prison if they breach the NDA.
The SRA makes clear that "Your duty to act in the best interest of your client does not override your professional obligations to uphold the proper administration of justice, act in a way that maintains public trust and confidence, and to act with independence and integrity". The SRA also says in terms that "If your client's instructions are to act in a way that is inconsistent with our requirements, you will need to consider whether you can continue to act for them".
Conduct and compliance considered
Ethical considerations arise not only in respect of your own conduct when dealing with NDAs, but also in relation to that of others and behaviour by another regulated individual could engage your reporting duties. Engaging actively with and recording such considerations will be key to demonstrating compliance. You may also want to reflect on whether to share the warning notice with an opposing party to guide the proper use of NDAs.
Where an opposing party refuses to remove one or more improper clause having been reminded of its professional obligations, this could be capable of amounting to a serious breach of regulatory arrangements, in relation to which reporting obligations apply.
The SRA is clear in its Enforcement Strategy that it will not "second guess" your approach to compliance but that it will expect you "to be able to explain and justify [your] decisions and actions". It further clarifies in its guidance on reporting obligations, which it points to in the warning notice on the use of NDAS, that even where it considers a report should have been made "but a decision has been reached after careful and rational analysis of the facts reasonably available, it is highly unlikely that regulatory action will follow". You will want to think through and record your decision-making on such issues, including whether to report.
When dealing with NDAs, you should not only consider those examples in the updated warning notice, but the broader ethical considerations, duties and Principles that may be engaged. This is without doubt a thorny issue and applying the warning notice appropriately will require concerted concentration from the community as a whole – regulator and regulated. By reflecting on and reporting different types of clauses and conduct, understanding of the lie of the land in this area will undoubtedly continue to evolve. For practitioners everywhere, engaging an ethical lens to demonstrate compliance with your professional duties will ensure your conduct becomes an example for the right and not the wrong reasons.
A version of this article was first published in the April 2021 edition of the Solicitor's Journal (Volume 164 No.4)