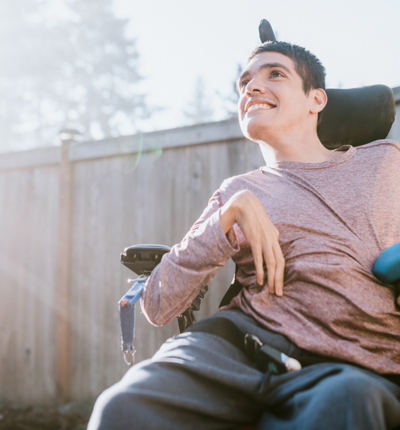 Cerebral Palsy Awareness Month
March is Cerebral Palsy Awareness Month. Camilla Browne and Sally-Jean Nicholes look at ways to raise awareness and fundraise for charities that provide and offer important services to children with cerebral palsy and their families.
You may be asking, what can I do?
I, Camilla, recently undertook a fundraising challenge of running 100km in 12 days to different pubs and landmarks across London that are as close as possible to the lyrics in the Christmas carol 12 Days of Christmas.  I was determined to raise as much money as possible and I ensured success by waking up at 5:30am and running in the dark (and rain!) before work.
 
Having seen the impact cerebral palsy has on our clients, I know how important it is for children with cerebral palsy to be provided with proficient and continuous physiotherapy support throughout their childhood and adolescence. This is why I chose to raise money for Footsteps.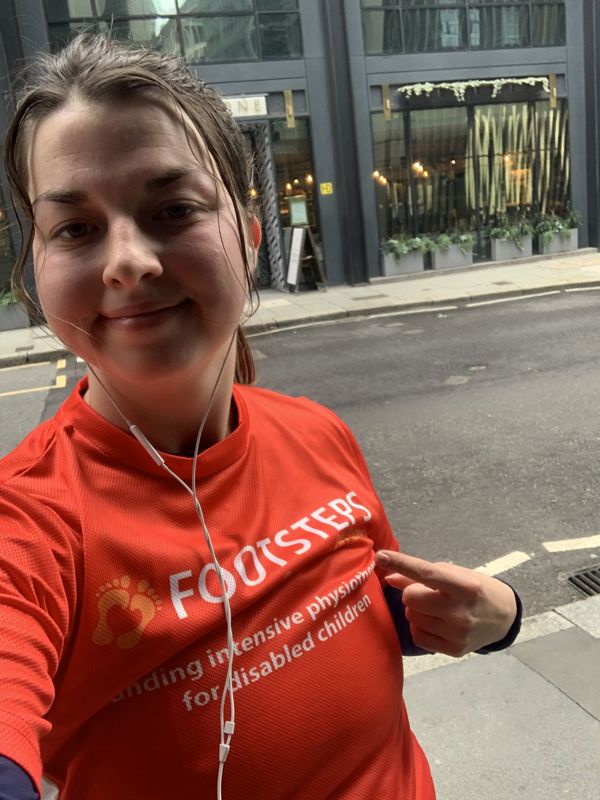 Footsteps Foundation is a charity that was set up in 2008 to help children with neurological disorders, such as cerebral palsy, to access the regular and intensive physiotherapy which they need but cannot get on the NHS. Footsteps' mission is to improve the quality of life for children with neurological conditions, regardless of whether the families can afford private treatment. The Foundation offers therapy to hundreds of children who would not otherwise have been able to have access to the required treatment. Footsteps provides these children with an opportunity to achieve their full physical potential and improve their mobility, ultimately leading to improvements in confidence, independence, and quality of life.
 
Physiotherapy can and should be provided as early as possible for children with all forms of cerebral palsy, as it is well known that providing regular physiotherapy treatment from a young age can significantly help relieve distressing and debilitating symptoms of pain and muscle stiffness. In addition to physical work, such as strengthening exercises and stretches, therapists can also identify mobility issues and create a treatment plan that includes suggestions as to adaptive equipment to aid overall mobility and independence. 
 
At Leigh Day, we have seen the positive impact that therapy arranged through Footsteps has had on one of our clients who has cerebral palsy as a result of a birth injury. Footsteps provided our client with intensive physiotherapy from a young age and this has helped by significantly reducing pain and improving mobility. Footsteps also provided support to our client's parents who now have a deeper understanding of their child's abilities and giving the family a sense of hope and empowerment in an otherwise frightening situation.
 
However, sadly, many families with children with cerebral palsy are not aware of the services offered by charities like Footsteps. Many struggle to get access to this important treatment on a regular basis on the NHS and simply cannot afford to pay privately for physiotherapy. Long waiting lists mean that some families can find that they are waiting over a year for simply a first assessment with a physiotherapist and the reality of this is that there are, right now in the UK, many children with cerebral palsy who are missing out on invaluable treatment. Footsteps' mission is to allow all children access to this vital treatment enabling them to reach their full potential whilst gaining confidence and independence.
 
Leigh Day supports the Footsteps Foundation and I invite you to read more about the excellent work that they do by visiting their website. Alternatively, if you would like to donate to Footsteps, please visit my JustGiving page.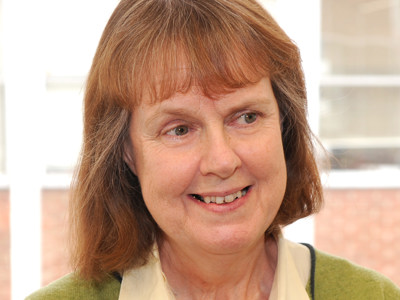 Sally-Jean Nicholes
Sally-Jean is a consultant solicitor in the medical negligence department.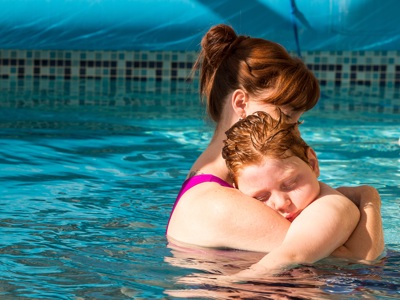 Medical negligence
If you or a loved one have suffered medical negligence our lawyers are here to offer you sensitive support and expert experience gained after representing claimants in this area for more than 35 years.