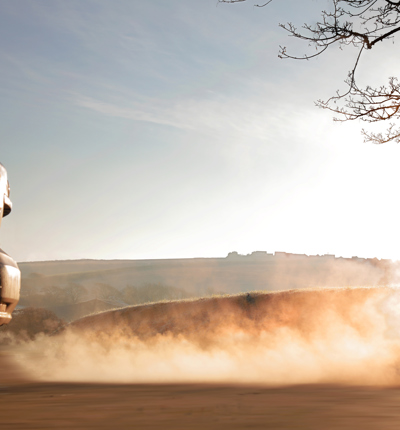 Busting the myths on Leigh Day vehicle emissions claims
Bringing group actions on behalf of consumers is one of Leigh Day's key areas of specialty and we have been involved in some of the largest group actions ever brought in the UK.
Posted on 23 November 2021
We are the joint-lead lawyers in the emissions litigation on behalf of UK Volkswagen, Audi, SEAT and Skoda owners, and in April 2020 won the first round of the case in the UK High Court. The Court found that engines of the affected vehicles contained illegal software which sensed when the vehicle was being tested for emissions and artificially reduced emissions in order to pass that test.
We have been instructed by thousands of owners of Mercedes, Renault, Nissan, Vauxhall, Ford, Volvo, BMW, Porsche, Audi, Jaguar Land Rover and other Volkswagen Group vehicles to pursue claims following allegations of emissions test cheating by these manufacturers. We are bringing these claims on a 'No Win-No Fee' basis. 
The claim is described in a MoneySavingExpert article in which Leigh Day has the highest Trustpilot rating of all the law firms mentioned.
 
In the course of our work talking to our more than 90,000 clients, we come across several myths commonly held about the diesel emissions claims. We have listed the most popular here, with the answers.
 
It's too long ago. I bought my vehicle more than six years ago. Surely, I'm outside of the time limits to claim?
 
If you have checked your vehicle and it is affected, then you may still be eligible to claim (even having purchased or leased your vehicle more than six years ago) depending on the facts of your case. However, the longer the delay from the date of purchase until you bring court proceedings, then the bigger the risk your claim will not be successful, or you will recover less compensation. Each case is different so please contact us or check our website if you need more information.
 
Isn't this all just like the PPI claims which were all over the news a few years ago? 
No. These claims are different to the PPI claims. They are group claims brought by many people against car manufacturers and their authorised agents for being misled when they purchased vehicles. The PPI claims were brought against banks and building societies for the mis-selling of insurance products and/or for undisclosed commissions paid.  Leigh Day is one of the country's leading law firms. We are not a claims management company.
 
Bringing group actions on behalf of consumers is one of Leigh Day's key areas of specialty and we have been involved in some of the largest group actions ever brought in the UK.
I'd have to wait so long for the compensation that it wouldn't be worth starting the claim. Is there any point?
 
In our view it is always worth starting the claim as soon as possible to protect your position and enforce your legal rights. At this early stage, it is impossible for us to give an accurate prediction of timescale. As with any legal claim, there are some things within our control and some things outside our control. Much will depend on the Defendants' response to the legal claim.
That said, some of the manufacturers have settled these types of claims in other countries and the longer they delay, the more costs they will pay, so it is in their interests to resolve matters as quickly as possible.
Also, you should consider the bigger picture: The laws that limited emissions were set to protect public health and the environment. This deception may have contributed towards an increase in NOx emissions worldwide and studies have shown this has had an adverse effect on public health such as:
Linked to 38,000 premature deaths worldwide in 2015
Contributed to chronic, long-term impacts on health such as being associated with low birth weight babies and smaller head circumferences 
I couldn't afford to join a claim like this. It's bound to cost me too much. What happens if I lose the claim? Are there hidden costs?
 
We will be bringing this claim on a 'No Win-No Fee' basis. This means that we will only deduct a portion of your damages if the claim is successful, but if the claim is lost you will not have to pay anything. 
 
Will I have to pay the Defendants' costs if we lose?
You would only be at risk of paying the opponents' costs when the claim is unsuccessful. However, we will not issue a court claim unless we have legal costs insurance in place (unlike other law firms on some cases). This would (subject to the written terms we set out to you) cover the legal costs and expenses incurred should your claim be unsuccessful. 
 
How much money could I receive if my claim is successful? Is it worth it?
If you join a group action, then it is much more likely you will be compensated for being misled about the cheat device in your vehicle. The types of legal claims and the amount of money you will recover if you win will depend on your individual circumstances (when you bought your vehicle, whether you bought it from an authorised dealer, whether it was paid for using finance). 
As such, it is difficult to say that all claims will be worth a certain amount because it depends on a variety of factors, but the reality is that if you do not join the group actions we are preparing then you will not recover any compensation. That said, depending on how and when you bought your vehicle, you may be able to recover up to 75 per cent of the price paid.
I have signed up with the online form and accepted the terms and conditions. Is there anything I have to do now? 
We will be writing to you in due course to ask you to provide us with documents regarding the purchase of the vehicle(s) that you are claiming for e.g., contract of sale or other proof of purchase, finance agreement or lease agreement.  If you have these documents, please place them somewhere safe until we request them. If you no longer have these documents, then you should try and obtain copies. We can help you if you are unable to do so. 
 
I've sold that vehicle now, so it's too late for me to join. I have already sold my vehicle/I'm thinking of selling my vehicle soon. Can I still claim?
Provided we are able to confirm that your vehicle is eligible to join the claim, yes. When you sign up, we will need to check your vehicle registration number is within our list of potentially affected vehicles. At some stage, we will ask you to provide us with your vehicle purchase documents. If you no longer have these documents, we will be in touch with details about how to request them. We will require some documentary evidence of ownership/use of a relevant vehicle in order to bring a claim on your behalf. Without such evidence we will be unable to prove your case.
 
My car had a private registration number. Will this affect my claim?
If you can prove you purchased an eligible vehicle then you will be able to bring a claim. If you have access to the original registration number, it would be easiest for you to use this to check the eligibility of your vehicle and sign up to the claim. If you do not have access to this, do let us know and we can run a vehicle history check using your personalised registration. We will then be able to provide you with a manual sign-up form.
When we ask you to provide us with the purchase documents for the vehicle, we may also need to see evidence of the private number plate being assigned to the vehicle.