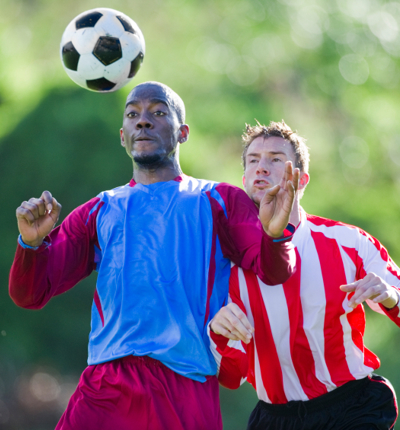 The return of professional sport – who is responsible for ensuring players' safety?
Solicitor Emma Hall discusses who is responsible for the safety of professional athletes returning to work following the suspension of sports due to the coronavirus.
As the summer approaches and the window for completing the suspended rugby and football seasons narrows, sports-deprived fans across the country have been closely following announcements and speculating as to when live professional sport might resume after the COVID-19 hiatus.
 
As part of its loosening of lockdown restrictions, the Government has issued Stage One of its formal guidance setting out how professional sport may return and how elite athletes can return to training whilst maintaining social distancing and thorough personal hygiene measures. Although the guidance is not binding, it will inevitably be the starting point from which individual sports will prepare their own strategies and policies.
 
But is the guidance sufficient, and who ultimately will be responsible for safeguarding players' safety?
 
Firstly, the guidance recommends that each sport should have a named COVID-19 officer, who will be a medical professional familiar with the emerging evidence of how COVID-19 is spread.
 
Players will be given a one-on-one interview to ensure that they fully understand and have agreed to the risks of returning to training and/or competition, and individual sports' governing bodies will carry out detailed risk assessments based on the particular needs of their own sport.
 
There have already been reports of concerns voiced by professional players. Watford FC captain Troy Deeney has publicly stated that he will not return to training, citing Government statistics that black people are twice as likely to die from COVID-19 than white people. Indeed, Deeney's concerns appear to have been well-founded, as only a day later Premier League Clubs Burnley and Deeney's own Watford announced that players and coaching staff had tested positive for the virus, and in recent news Bournemouth's goalkeeper Aaron Ramsdale has also confirmed that he tested positive for COVID-19, but displayed no symptoms of the virus.
 
The Professional Footballers' Association has asked the Premier League to research the potential impact of COVID-19 on Black and Minority Ethnic (BAME) players following a substantial number of players raising these serious concerns. The Premier League's medical adviser, Mark Gillett has responded by saying they would continue to monitor the risk to BAME players as more data is released, but that he remains of the view that the risk to young fit athletes is still very low.
 
The concerns raised by Deeney and others are not only well-founded, but also highlight the difficulties that will inevitably be faced by governing bodies and nominated COVID officers in ensuring that appropriate policies are put in place to ensure the safety and well-being of their players.
 
New data and research from the medical and scientific community is emerging all the time and the government guidance states that named COVID officers should be "familiar with the emerging evidence related to post-COVID-19 pathology". Clearly, this places a significant burden of responsibility on the COVID-19 officers.
 
Club doctors also have the same duties to provide a reasonable level of medical care as any other doctor, and one would imagine in many cases it will be club doctors who are taking the lead on COVID-related issues on behalf of their clubs.
 
This all ultimately begs the question – can we expect to see a rise in personal injury legal claims made by players against their clubs, governing bodies or COVID19 officers if a player goes on to contract the virus after returning to training or competitive play?
 
It would seem clear that where a player contracts the virus and is left unable to play due to the debilitating symptoms caused by the virus, they would have a right to bring a personal injury claim for any injury /damage caused.  This would especially be so in cases where a player does not make a full recovery within a short period, and who goes on to experience secondary problems such as long-term respiratory conditions. It should not be forgotten that whilst most people who contract the virus appear to go on to make a full recovery, the long-term physical effects of COVID-19 remains unknown. 
 
And against who could such claims be brought? On the basis of the guidance issued, it would seem likely that such claims could be bought either against the Club doctor or the COVID-19 medical officer employed by the club, as the duty would be on them to act reasonably and ensure they are full complying with the guidelines issued by the government. In addition, claims could also be brought against the player's own club for vicarious liability, provided that it could be demonstrated that the Club doctor and/or COVID-19 medical officer was an employer of the club and any act or omission on their part took place in the course of their employment.
 
There is of course an enormous financial incentive for clubs to return to professional competition as soon as possible, but what must override this is the legal duty to ensure the safety and well-being of their players and staff.
 
As more and more professional players – and especially BAME players - voice concerns about returning to training and competition, the potential for a conflict between financial incentives and player welfare is a very real one.
 
It is also entirely feasible that in due course, the courts will be asked to scrutinise the adequacy of sport-specific COVID-19 policies, the extent to which they reflect the current level of knowledge about the transmission of the virus, and the extent to which clubs have properly complied with safety measures.