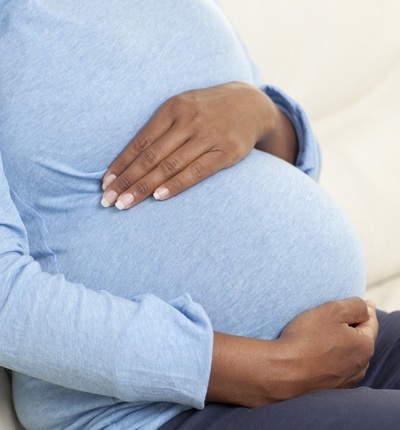 How is coronavirus impacting fertility treatments?
Healthcare solicitor Anna Brothers discusses the current situation regarding fertility treatments during the coronavirus pandemic, including one woman's personal experience.
The current COVID-19 crisis has been a particularly difficult time for couples with a diagnosis of infertility, which affects approximately one in seven couples worldwide. 

It is a process which in normal times involves uncertainty and there is a high prevalence of anxiety and depression in those facing fertility treatment. When the coronavirus hit, there was a lack of information on how the virus affected pregnancy in general and in response to this unknown level of risk to patients the Human Fertilisation and Embryology Authority (HFEA), suspended all fertility treatment. 

The cessation of treatment was sudden and there were no exceptions made for those who had started hormone therapy or were just waiting to have an embryo implanted. It left many couples feeling heartbroken and in a devastating state of limbo as their IVF cycles were cancelled or treatment was halted partway through a cycle.

One of the women who I have spoken to about this issue, who I have called Jemma, told me her story shortly after being told that the IVF clinic where she is being seen for fertility treatment was closed:

"My treatment was just about to start before the lockdown. I am in a way glad that I hadn't started injections as I don't know how starting and stopping like that would have affected my mental and physical wellbeing.  I realise that it isn't anyone's fault. It's still frustrating as I felt that time was against me anyway. I had been waiting for over 18 months to have an operation to remove cysts and endometriosis which was the barrier to my conceiving naturally. The nurses and doctors had reassured me that I had enough time but they didn't see this coming. No one did. I also don't know what is to come next as there is no information about when my clinic will reopen."

During normal times, these patients are already coping with layers of anxiety combined with hopes for a baby that they may never be able to have. They are well aware as they proceed through the various stages of tests and treatment that time is ticking down against them. Following the lockdown the stark uncertainty they have faced as to whether and when treatment would resume has left many patients hopeless.

However, some hope did come earlier this month, when the Department of Health and Social Care confirmed that from 11 May onwards fertility clinics across the UK could potentially resume services.  Whilst this is welcome news, it remains a stressful time for fertility patients as the clinics go through the process to reopen, which requires them to apply to the HFEA, demonstrating that they can provide safe and effective treatment for both patients and staff.  It is entirely understandable why this is required but it is an agonising wait for patients as they feel that crucial time is being lost. 

I caught up with Jemma following this announcement, she said:

"My clinic called to let me know that they have applied to reopen. It was nice to be told this on the phone by a real person but I am no further forward really.  I turn 40 very soon and the nurse couldn't say whether I would be still an NHS patient. Not that it seems to matter much as she explained that, even if I was to pay, there are a lot of patients to get through and she couldn't tell me how far down the list I am currently. It isn't her fault. She was very kind but seemed to be in the dark as much as I am. The next step is apparently a video call but again I wasn't given an idea of when this would take place."

There is very little information for those relying on NHS funding as although Scotland, Wales and Northern Ireland have committed to preserving funding, the situation has yet to be clarified for patients in England.

An important point of reassurance however is that the UK Government has agreed to grant a two-year extension to the ten-year legal limit on storage of eggs, sperm and embryos, which will come as a huge relief to patients who have yet to use their frozen eggs, sperm or embryos to try for a baby.  Also, it has been confirmed that at present there is no known increased risk to women or foetuses from COVID-19.

NHS patients affected by these issues should write to their relevant Clinical Commissioning Group to ask for written confirmation that funding will be maintained for treatment in the future. 

The Fertility Network UK charity offers a wealth of information and support on fertility issues including a COVID-19 specific webinar and Q&A and a free support line.