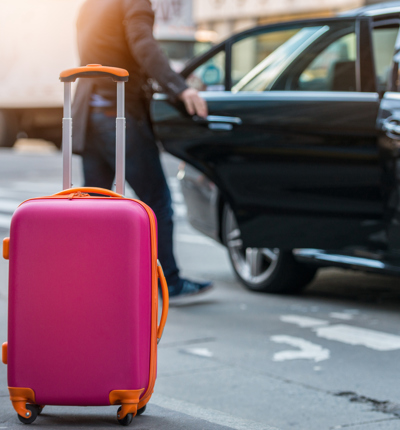 Coronavirus on the frontline: how the pandemic has left Addison Lee Drivers vulnerable
Private hire drivers have been on the frontline helping to keep the UK going during Coronavirus. Here, solicitor Liana Wood discusses how the pandemic has left Addison Lee drivers exposed.
Posted on 18 December 2020
Nobody can deny the hard work and bravery of social care staff and health workers during the pandemic. But they are part of a bigger network of frontline workers who have supported us throughout 2020.

Many of these frontline workers go unnoticed, putting themselves at an increased risk to serve the public.

This includes private hire drivers who have been transporting NHS staff, key workers, patients and vulnerable passengers.

When you consider this, it is perhaps not surprising that, according to official statistics released by the ONS earlier this year, taxi and private hire drivers have one of the highest rates of Covid deaths.

While not surprising, it should be disconcerting to learn that someone working in this profession is between three and four times more likely to die from Covid than the average British person.

These drivers are not just a statistic. They are men and women with families and friends, passions and hobbies.

When stepping outside their front door every day and getting in their car, many have had to make the difficult decision to continue to work, potentially to the detriment of their wellbeing, because their other option is to protect their health at the risk of losing their livelihood.

That's because many, including Addison Lee drivers, are categorised as self-employed contractors. They have no security of income and are individually responsible for their own health and safety.

During such a turbulent time it has become clearer than ever just how important it is to protect workers' rights.

It is plain to see how difficult things have become for so called 'gig economy' workers, yet companies like Addison Lee continue to deny their drivers basic rights.

Workers' rights won't fix everything, but they would provide security of the national minimum wage, holiday pay and, perhaps most relevant to the current situation, the right to raise concerns about matters such as health and safety, without fear of being punished.

As we approach the New Year, and with the roll out of a vaccine, the future is starting to look a little brighter.

And with hopes of returning to a sense of normality, now is the time for us to reflect on what we have learned, recognise those workers that have kept us going, and support those who have supported us.

If you are an Addison Lee driver, you can register your interest in joining the claim here and a member of the team will get back to you.