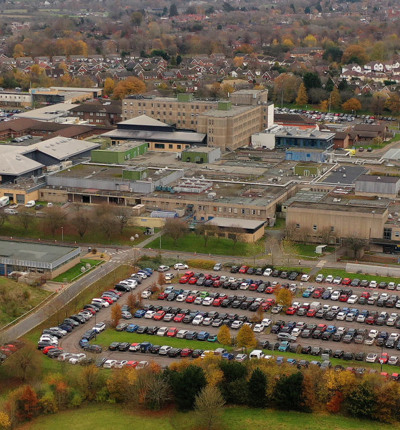 What the "toxic culture" at an NHS hospital reveals about how women experience the healthcare system
Clinical negligence solicitor, Rebecca Ridgeon, comments on what the maternity care scandal at the Shrewsbury and Telford Hospital NHS Trust reveals about how women experience the healthcare system.
Posted on 18 December 2019
Since news broke last month of the leaked report into poor maternity care at an NHS Trust, there has been widespread shock and concern. The investigation found that hundreds of mothers and babies suffered harm which could have been avoided (including multiple deaths) over a 40-year period. Problems included slow responses to complications during childbirth, a lack of sympathy and respect towards women both during and after traumatic births and a culture of covering up mistakes.

We have come a long way since the 19th century, when diagnosing women with "hysteria" (which comes from the Greek word for uterus) was commonplace. But even today, it's clear that women's concerns, symptoms and complaints are not always taken seriously in the healthcare setting.
 
Many mistakes made in healthcare come down to poor communication: a failure to properly listen to patients and a failure to inform them adequately about their treatment. As medical negligence lawyers, we often represent women who have suffered complications from childbirth and those women frequently report feeling patronised or ignored during pregnancy.
Instead of being allowed to take an active and central role in treatment decisions, their concerns are sidelined, and they are simply told what is best for them and their baby. For example, the problems highlighted at Shrewsbury & Telford include overzealously encouraging "natural births", even in the face of complications which might necessitate caesarean section. But the law on consent is clear: mothers-to-be should be given full information on potential risks to allow them to make informed decisions about their treatment. That includes method of delivery.
 
Even where there are no particular risks, NICE guidelines state that if a woman requests a caesarean section after an informed discussion with a health professional (because of personal preference or, for example, after a previous traumatic experience in childbirth), that choice should be respected. Recent studies have found that caesarean sections may actually be safer than vaginal delivery in some circumstances, including where the woman has previously undergone caesarean section. But the charity Birthrights found in 2018 that only 26% of Trusts offered maternal request caesarean sections in accordance with NICE guidelines.
 
There are similar issues in other areas of women's health. Endometriosis, a common gynaecological condition where lining in the uterus develops in other parts of the body, is finally starting to receive public attention with the launching of a dedicated parliamentary inquiry. Yet stories from affected women reveal similar themes – a sense of being ignored by doctors, symptoms dismissed as "normal" period pain and waiting years to finally get a diagnosis (an average of 7.5 years according to Endometriosis UK). Despite the condition affecting 1 in 10 women in the UK, there is a lack of understanding about endometriosis both amongst the general public and, apparently, by some medical professionals. The cause of the condition remains unknown and funding for medical research has been comparatively limited. 
 
Even where health problems affect men as well as women, there is evidence that women's symptoms are not taken as seriously or even understood as well. The British Heart Foundation's recent campaign to close the "heart attack gender gap" was launched following evidence that women having a heart attack are 50% more likely than men to receive an incorrect diagnosis. This is thought to be partly because women having a heart attack often demonstrate different symptoms to men (sometimes reporting no chest pain at all) but this is not widely known. The BHF's study concluded that if they had been given the same level of treatment as men, more than 8,200 women over a 10-year period would have survived their heart attacks.
 
There are many more examples. But the underlying problem is the same: without informed and respectful two-way communication in healthcare, women will continue to suffer avoidable harm.