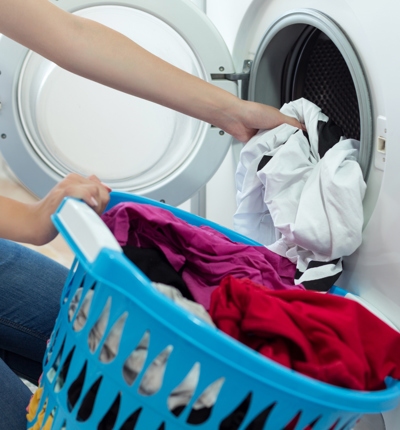 Product safety comes out of the shadows
Martyn Allen, Technical Director for leading safety charity, Electrical Safety First, discusses the key developments to the product safety landscape.
Posted on 18 February 2019
Many of you will already be aware of the most recent significant change to the product safety arena – the launch of the Government's new Office for Product Safety and Standards (OPSS).  Established at the beginning of 2018, this new body was created after the tragic fires at Grenfell and Lakanal House. And the accompanying media storm over potentially unsafe white goods.  

With almost 5,0001  fires in 2016-17 (the equivalent of 13 fires per day across the UK2 ) caused by faulty electrical appliances and leads - including recalled items - Electrical Safety First sees the OPSS as a much needed development. We have consistently argued that, without an effective (and properly resourced) product safety and recall system, consumers are at risk and business brands and reputations can be badly damaged.

Last March, the OPSS launched a new code of practice (PAS 7100), to help businesses recall and remove unsafe products in UK homes. A PAS – or publicly available specification – aims to speed up the standardisation process by providing initial guidelines for a process, product or service. In other words, the new code is the first step in the standardization of the recall process. It is one that is desperately needed, given the low (typically 10-20%) success rate of product recalls. 

As part of its strategy to maximise impact and enhance product safety, the OPSS is also committed to establishing effective relationships and we have been working with them in developing a number of seminars and training events. The first of these took place last September, when we co-hosted a major seminar on the new code of practice for recalls.  Entitled 'Mind the Gap – are you recall ready to PAS 7100?' the event was developed to help assess an organisation's preparedness against the new code. It also considered a range of related issues, from the role of senior management in a recall situation and working with enforcement authorities, to incident monitoring, notification and product traceability throughout the supply chain.

Every November, the Charity hosts a high-profile safety conference. This year, our keynote speaker was Graham Russell, the Chief Executive of the OPSS – fittingly, since one of the most hotly debated topics at the event was the issue of product risk. And, given the rapid pace of product innovation, how this can be addressed when there are no official standards to measure risk against. 

Established standards not only offer a baseline for safety and functionality, they can also aid interoperability and security.  But in the absence of a published standard, how do manufacturers and retailers demonstrate that their products are safe?

As a follow-up to our conference, we are delighted to be supported by the OPSS in hosting a forthcoming summit this March, called Unravelling Product Risk Assessment (post-incident). Often regarded as something to be avoided and sometimes over-simplified or perceived as a 'dark-art', post-incident risk assessment is often misunderstood or incorrectly applied. Our event aims to ensure participants have a clear understanding of how a comprehensive and well document risk assessment will help clarify the corrective action required - and ensure that consumers are protected in a timely and efficient manner. 

At Electrical Safety First we believe that we can best protect the consumer by working with the industry. It's the motivation behind the development of all our highly regarded summits and conferences – and our work with a range of organisations committed to putting consumer safety first.

Electrical Safety First is the UK's leading charity seeking to reduce fires, deaths and accidents, caused by electricity. The Electrical Safety First/OPSS summit - Unravelling Product Risk Assessment (post-incident) - will be held on Tuesday 26th March, at Mary Ward House, 5-7 Tavistock Place, London, WC1H 9SN. For more information, please contact: Neelam.sheemar@electricalsafetyfirst.org.uk 
---
1.  4,732 accidental domestic fires caused by faulty appliances and leads where the source of ignition was electric. England: Figures from financial year 2016/17. Wales: StatsWales statistics on incidents attended by Fire and Rescue Services. Figures from financial year 2016/17. Scotland: Freedom of Information request sent to the Scottish Fire and Rescue Service, June 2016.
2.   4,732 fires is the equivalent of 12.96 fires per day.