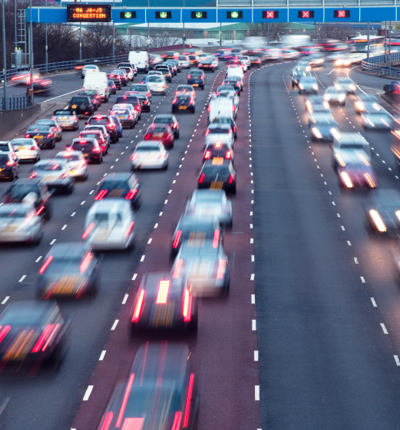 National Road Victim Month
David Preston discusses National Road Victim Month and the important work of its founder RoadPeace
August is designated as National Road Victim Month by charity RoadPeace to give public recognition to the terrible toll of road death.  

RoadPeace is the National Charity for Road Crash Victims which focuses on the devastating, lifelong impact of road crashes.


The charity chose August for National Road Victim Month following the death of Diana, Princess of Wales, who was killed in a crash on 31 August 1997. On the same day in 1869, the world's first motor vehicle victim Mary Ward was killed in Ireland. Britain's first road death also occurred in August when Bridget Driscoll was killed in Crystal Palace in 1896, with the coroner pronouncing "this must never happen again". 

RoadPeace will be commemorating National Road Victim Month this year with Ceremonies of Remembrance at the RoadPeace Wood in Staffordshire, and Liverpool Anglican Cathedral. As well as giving families an opportunity for private remembrance, the events also aim to raise public awareness and give recognition to the tragic consequences of road deaths. 

As a personal injury solicitor I have worked with many victims of road collisions and their families and I have seen first-hand the devastation that can be caused. All too often, the cause of the crash could have been prevented if the driver was more aware of the safety of other road users.

The work that RoadPeace does is so important because they add a public voice to the campaign for road safety. The RoadPeace 'Crash not Accident' campaign has for a long time called for policy makers and the media to stop using the word 'accident' when referring to road collisions. 

RoadPeace aims to reduce road danger and make streets safer by tackling bad driving, and ensuring appropriate police prosecutions and sentencing. RoadPeace are currently campaigning for thorough police collision investigation following road crashes to reduce the chances that criminal culpability can be escaped by drivers responsible for crashes, ensure fair compensation for road victims and improve public confidence in the police which, if achieved, could increase the numbers of people walking and cycling in the UK.   

RoadPeace provides emotional and practical support and advocacy to victims of road crashes and their families. They run a helpline to provide telephone advice and produce publications to assist victims to navigate the sometimes tricky post-crash procedures such as police investigations, criminal prosecutions and inquests. 

We at Leigh Day wholeheartedly support the great work which Roadpeace continues to do with the aim of improving safety for all road users whether travelling in a vehicle, on a bicycle or as a pedestrian. We also fully support their helpline service which has proved a valuable resource to many of our clients. 

RoadPeace are holding the following events in August 2017 to mark National Road Victims' Month:
 
Ceremony of Remembrance at the RoadPeace Wood at the National Memorial Arboretum. Saturday 12th August, 2.30pm. The event will begin with a service in the Chapel followed by a short walk and ceremony at the RoadPeace Wood. 
Liverpool Remembrance of Diana, Princess of Wales, and All Road Crash Victims, Thursday 31st August, 2pm. The event will be heald in The Lady Chapel inside Liverpool Anglican Cathedral, St James Mount, Liverpool, at 2pm.  

More information about the charity on the RoadPeace website.