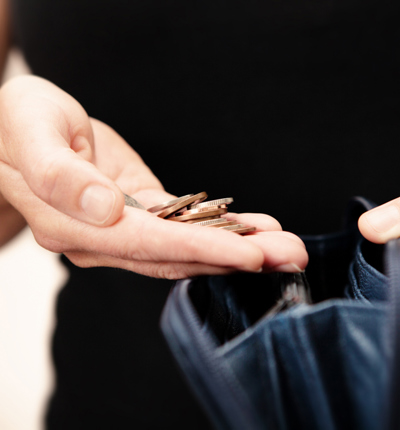 It's going to take more than a PR campaign to fix universal credit!
As the DWP launches a PR campaign around Universal Credit, Carolin Ott highlights why it will take more than a few adverts to fix a broken system.
Leigh Day has been at the forefront of the legal fight against the Government's roll-out of the deeply flawed and discriminatory Universal Credit (UC). As part of a legal team representing individuals who are suffering as a direct result of UC, I have seen first-hand just how severe the devastating impact of UC has been on individual lives and have had a glimpse into the likely scale of the horror we will see as Amber Rudd obstinately ploughs on towards full implementation of UC despite its flaws.

It isn't mere speculation that UC is deeply flawed - our legal challenges and those of other organisations such as Child Poverty Action Group (CPAG), show that beyond doubt. It is astonishing and concerning that instead of taking time to reflect on all the problems being highlighted, the DWP instead decides to launch what can only be described as a propaganda campaign. The supposed "realities" that the DWP cites in their PR campaign published as advertorials in the media yesterday, are absolutely no reflection of the realities faced by the individuals with whom I speak.

Every day I deal with 3-4 new client enquiries from individuals affected by UC. I have also spoken to dozens of others to collect case studies as evidence for our legal challenges. The individuals who I speak to on a daily basis are ordinary people whose lives are being turned upside down by this extraordinary Government program: hard-working self-employed individuals; long-term severely disabled benefits claimants, who are unable to work due to their condition; employed single mums working several jobs to support their families. 

The hardships I am told of take different forms and there is complexity and nuance to each person's story and the particular difficulties they face – this is not surprising as, despite Amber Rudd's repeated assertion that UC is a "simplified benefit system", in reality UC is a confused and often illogical system.

There are, however, common themes to the stories I hear. Chief among them is the sheer frustration with the lack of regard for reality built into the UC system: a disregard for the real-life struggles that come with changes in circumstances (such as family bereavement, break-ups or moves to new areas); a disregard for the realities of what happens in a jobcentre or when individuals submit queries via their UC journal, how jobcentre and UC staff often do not themselves understand UC policy and provide incorrect or misleading advice; a disregard for the practical difficulties faced by individuals making online applications for UC; a disregard for how decisions to delay or cut payments or force individuals to accumulate debt in order to make ends meet have very real, debilitating effects on families and individuals who more often than not are already facing hardship; a disregard for mental health difficulties. The list goes on and on.

I cannot recall speaking to a single individual who did not complain about the treatment they experienced at their local jobcentre or at the hands of DWP staff more generally. People contact us because they are running out of hope – time and again, I have been told of how people have been ignored, misled, shrugged off.
And time and again, people have told me how they feel completely dehumanized because their pleas for help had repeatedly fallen on deaf ears. Individuals I have spoken to have had to turn to foodbanks, spend the winter in cold apartments because they couldn't afford heating, or feared being rendered homeless because of the financial difficulties they have faced with UC.

The sheer volume of enquiries and range of complaints that we see speaks for itself. The number of organisations, NGOs and trade unions from across the political spectrum that have spoken out against UC and have worked with us to support our legal challenges, including through witness statements detailing the experiences of their members, confirms the extent of the problem. Frighteningly, however, this may only be the beginning - UC is far from fully rolled-out and as more and more people are forced over to UC the number of problems will only increase. 

At Leigh Day, we will continue to represent individuals in their struggles with UC. Our Manchester team is currently preparing to launch a group compensation claim for people who lost the Severe Disability Premium and still have not been paid months later despite our legal successes.

Meanwhile, in London we continue to investigate new legal challenges against the elements of UC causing the greatest harm to those who contact us for help. With every new area we have looked at, we have uncovered more cause for legitimate grievances. Among the potential legal challenges we are investigating, are a challenge to the advance payment structure of the childcare element of UC and a challenge regarding the discriminatory impact of changes to the Pension Credit scheme under UC which will mean that new pensioners whose partners are younger than the state retirement age of 65 can no longer claim pension credit.

If you are experiencing difficulties because of any of these issues and would like to speak to us about our work, please email UniversalCreditQueries@leighday.co.uk.