Lawyers look forward to the implementation of redress schemes recommended by Baroness Cumberlege
Leigh Day partner Boz Michalowska Howells discusses latest developments in the campaign to have the government take up Baroness Cumberlege's recommendations following her First Do No Harm report in 2020.
The Independent Medicines and Medical Devices Safety Review published their investigation into three medical products, Epilim (Sodium Valproate), Primodos and Pelvic Mesh on the 8 July 2020.  It made nine recommendations key among which were the establishment of:

a) an independent Redress Agency for those harmed by medicines and medical devices and

b)  a cost-of-care scheme to meet the costs of additional needs caused by avoidable harm

The government have come under much criticism for the failure to implement these key recommendations.

Leigh Day working with Epilim Charities OAKS put forward proposals regarding how a redress schemes might work in 2019 and with MPs and Members of the House of Lords called for the government to act on the recommendations.

Baroness Cumberlege has now, commissioned a report by Oxford academic Dr Sonia Macleod reviewing financial support schemes for victims of mad cow disease, contaminated blood, and vaccine damage. Dr Macleod has suggested a trust could be established with an initial £20 million to help provide funding for children left disabled after their mother took valproate during pregnancy.

Baroness Cumberlege told the House of Lords that:

"We have a moral and ethical duty to provide help to people whose lives have been ruined and who suffer constant emotional turmoil through no fault of their own ... The system failed them, and we have a duty to help them. We must not turn our backs on them.

"The government has so far refused to help, saying the focus is on preventing future harm. This should not be a choice between reducing the risk of future harm on the one hand and helping those who have already suffered on the other. We should do both. We must do both."

The government however continues to argue that litigation is the appropriate route to achieve redress despite all the hurdles that litigants in the UK face holding manufacturers and regulators to account in relation to defective medicinal products. Those hurdles include the inherent imbalance of resources between patients and pharmaceutical/medical device companies in any  litigation: 

The UK justice system has only prevented those affected by FVS from achieving justice through the Courts.

In 2004, legal proceedings were issued in the UK against Sanofi, in relation to injuries caused by in utero exposure to Epilim.

In October 2010, just three weeks before the litigation was scheduled to begin a six-month listing in the High Court in London, the Legal Services Commission terminated the funding for the case.

As a result, Irwin Mitchell, the solicitors representing the families involved in the Litigation advised discontinuance. A confidential settlement was entered into in relation to legal costs between the families and the Defendant manufacturer: None of the children and families affected by Epilim in the UK and who participated in the action received any compensation. To date, no follow-up legal action has ever been attempted in the UK.

Baroness Cumberlege, Jeremy Hunt MP and the All Party Parliamentary Group First Do No Harm wrote last week to Maria Caulfield the Minister for Patient Safety and Primary Care raising concerns that key recommendations had not been implemented and highlighted the urgent need to establish a redress scheme for those who have suffered avoidable harm related to the products in the IMMDS Review.

In the letter to Maria Caulfield, Baroness Cumberlege, Theresa May and Jeremy Hunt stated:

"We were particularly disappointed to read that … the government continues to advocate the litigation route. This is an adversarial process that has not served affected individuals and their families well. Having seen the avoidable harm people have suffered and continue to suffer, we are firmly of the view that there is a strong ethical responsibility to provide redress".

The Department of Health and Social Care has now confirmed that ministers are drawing up plans to help families with lifelong care needs caused by valproate. They stated: 

"We recognise the devastating impact sodium valproate can have on all of those affected and we are fully engaged in addressing these issues.

"We are working with NHS Resolution to establish a single path for patients who wish to bring a claim.

"We have set out an ambitious programme for change in response to the Independent Medicines and Medical Devices Safety Review and we aim to publish an update on implementation progress this summer."

As the Leigh Day partner who represented campaign groups associated with the use of sodium valproate in pregnancy throughout Baroness Cumberlege's investigation I look forward to hearing the DHSC's progress on implementing her recommendations.

It is now almost two years since those recommendations were made.  Families continue to bear the brunt and significant financial consequences of the regulator's failure to implement adequate warnings. Families have waited too long. We remind the DHSC of the urgency of implementing effective redress schemes that provide adequate support for the lifetime care and wider welfare needs for those diagnosed with Foetal Anticonvulsant Syndrome due to Sodium Valproate.

My colleague, Leigh Day partner Maria Panteli represents 10 families who have been affected by the use of sodium valproate in pregnancy. Maria adds:

"Our clients were prescribed Sodium Valproate post 2004, when following campaigns by affected families, the risks were brought to the attention of healthcare professionals prescribing epilim, who should have warned patients of child bearing age appropriately." 
 
If your family has been affected by Sodium Valproate prescribed post 2004 and you wish to consider a clinical negligence claim please contact us.
Bozena Michalowska Howells
Bozena joined Leigh Day in 1997, was made a partner in 2003 and is head of the firm's product safety and consumer law team.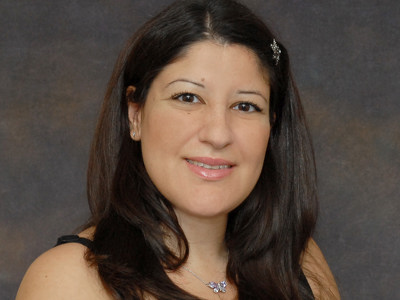 Maria Panteli
Specialist medical negligence claims lawyer with particular interest in missed cancer claims.