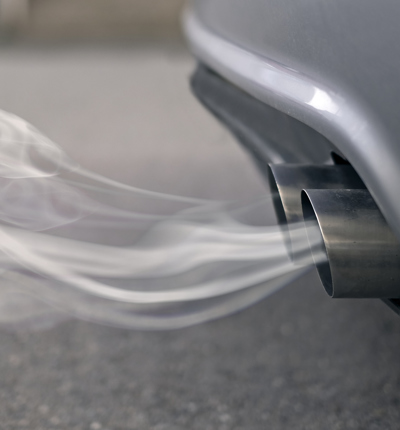 Vauxhall emissions FAQs
Find out more information on the Vauxhall emissions claim and how you can join the action.
Leigh Day is not currently accepting new claims relating to Vauxhall, Peugeot and Citroën vehicles.
What is the claim about?
Leigh Day is investigating a potential group claim against Vauxhall over an alleged 'cheat device' fitted on some of their cars in order to artificially reduce emissions to pass EU tests.
We believe that this software is unlawful under UK law and we are fighting for compensation on behalf of people who leased or purchased Vauxhall vehicles. The claims could be worth up to 75% of the purchase price of the vehicle, with compensation of up to thousands of pounds per claim.
If you bought or leased a diesel Vauxhall vehicle, your vehicle may be affected and you can apply to join the claim. 
We believe that Vauxhall deliberately misled consumers over the environmental performance of their vehicles.
Results have shown when Vauxhall vehicles are driven on the road, they emit many times more levels of toxic NOx gases than under test conditions. Higher NOx levels are harmful to the environment and to the health of children and adults. Air pollution is linked to as many as 64,000 early deaths a year.
In October 2018, the KBA (the German road vehicle authority) identified "cheat" defeat devices in a number of Vauxhall vehicles. The KBA ordered a mandatory recall of these vehicles in Germany.
Despite this, there has still not been a recall in the UK. As a result, there are potentially hundreds of thousands of unlawfully polluting vehicles still on the roads in the UK.
We have issued the first Vauxhall claims in the High Court. As one of the first firms in the UK to take this step, we have secured funding from commercial providers. We have the resources available to instruct the best experts and barristers and to have a large enough legal team to ensure that our clients get the best service possible.
Our funding also guarantees that our clients will not be have to pay us any costs to bring their claim or risk exposure to costs from Vauxhall and their lawyers.
Only people who bought or leased an affected vehicle are able to bring a claim. If you think your vehicle may be affected, or are not sure, please complete our online form and a member of our team will contact you.
We think that most Vauxhall vehicles registered between 2009 and 2020 could be affected. 
This claim only relates to diesel vehicles.
Complete our form as fully as possible. We will need you to provide us with your vehicle registration number so that we confirm if your vehicle is affected.
The VIN is a 17-digit number starting with a three-letter code. You should be able to find the VIN at various locations on your car. Frequently you can find your VIN number in one of the following locations: on the driver's side door jamb (sometimes on the passenger's side), under the windscreen on the driver's side, near the firewall of the vehicle or on the steering column.
There are different deadlines that could apply to your claim. These will vary depending on the type of claim you are eligible to bring.
Claims have strict time limits and you cannot make a claim once the relevant time limit has passed. We would suggest getting in touch with a member of our team or completing our form as soon as possible.
You do not need to have any documents to start your claim with Leigh Day.
We will be bringing these claims on a 'No Win-No Fee' basis. This means that we will deduct up to 35% (inclusive of VAT) of your damages if the claim is successful, but if the claim is lost you will not have to pay anything.
We provide two worked examples below to assist with understanding:
Awarded compensation: £7,500
After deductions, the minimum amount you will receive: £4,875
Awarded compensation: £2,500
After deductions, the minimum amount you will receive: £1,625
Our success fee, the insurance premium and the funders' fees will never be more than 35% of your damages, irrespective of the number of claimants within the group.
If you have such an alternative source of funding, then it may be cheaper for you to use it than the funding package we are offering. We are not offering to act via such legal expenses insurance/ trade union funding, so if you wish to use it you may need to instruct another firm.
Yes, provided you bought an affected vehicle, you are able to bring a claim.
Yes, if the contract is in your name and the vehicle is affected, you are able to bring a claim.
Yes, if the contract is in your name and the vehicle is affected, you are able to bring a claim.
Provided you are able to confirm that your vehicle is affected, yes. You will need to check your vehicle registration number and we will ask you to provide us with your vehicle purchase documents.
Provided all the vehicles you want to claim for are affected, yes. We need you to complete a separate questionnaire for each of your vehicles.
No, it does not matter where you bought your Vauxhall vehicle as long as it was bought in England & Wales. You are eligible to bring a claim against the manufacturer whether you bought your vehicle from a Vauxhall, from a private seller or from a third party dealer, or if you bought the car for business purposes.
We have determined that the interests of people who acquired their vehicle in Scotland are better served by bringing their claims through the Scottish courts. You are likely to be better off using a Scottish law firm that has expertise in this area.
You can contact the Law Society of Scotland who may be able to help to find a suitable lawyer. Time limits apply to claiming but we are unable to advise you on the time limits applicable in Scotland.
Yes, you will still be able to claim whether your vehicle was bought new or second hand.
The claims are centred around the argument that, had the purchaser known about the emissions issue/ defective parts, then this would have been a significant factor in their decision to buy the vehicle or to continue to make payments under a finance agreement.
If knowledge of the emissions issue makes little or no difference to your decision to buy the vehicle, then you may not be able to claim. Please do contact us directly on vauxhall@leighday.co.uk if you would like to discuss your specific circumstances.
Leigh Day is one of the country's leading law firms, we are not a claims management company. Bringing group actions on behalf of consumers is one of Leigh Day's key areas of specialities and we have been involved in some of the largest group actions ever taken in the UK.
We have recently been feature in Money Saving Expert's Diesel Emissions Claims comparison guide which shows that Leigh Day has the highest Trust Pilot rating of all the firms acting in such claims and will make among the lowest deductions to any damages awarded.
We are joint-lead lawyers in the emissions litigation on behalf of UK Volkswagen owners, and won the first round of the case against Volkswagen in the UK High Court.
In that case we argued that Volkswagen had deceived car owners as to the compliance of vehicles with EU Emissions Regulations. Lawyers for the UK drivers argued that Volkswagen engines contained defeat device software which sensed when the vehicle was being tested and so artificially reduced emissions in order to pass that test.
Volkswagen has always argued that the software did not meet the legal definition of a defeat device and so was not illegal. However, in April 2020 the High Court in London found that the decision by the KBA, the German road vehicle authority, that the software was a 'defeat device' was binding in the English High Court.
We have also been instructed by thousands of owners of Mercedes, Renault, Nissan, Ford and BMW vehicles to pursue emissions claims against those manufacturers.
Yes. Affected vehicles which were leased or purchased from Motability are eligible to join the claims. 
There are a number of possible legal claims a vehicle owner could pursue in relation to their vehicle. It may be that, as a result of how you leased your vehicle, we only advise you to pursue some types of legal claim, and not others. If you have your Motability documents, please keep these somewhere safe until we request a copy.
If we find on investigation that a vehicle isn't affected, or for some other reason isn't eligible to join the claim, we would contact you to inform you, and then cancel our legal agreement with you. You would not need to pay us any money for the work we had done in these circumstances.
Contact the team
To make a claim, get in touch with our expert consumer lawyers today.
Complete the online form to join the claim.
Email: