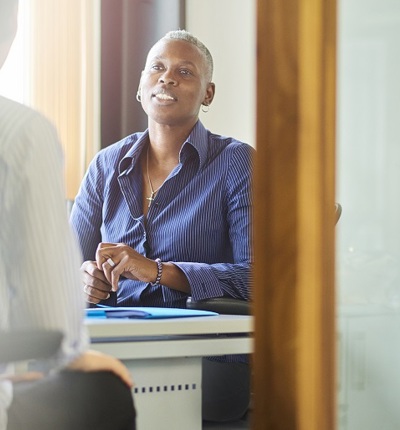 Leigh Day can give you the highest quality of advice on the costs of legal action and finding the method of funding that is right for you.
In Courts of England and Wales, the general rule is that the loser of the court case pays the costs of the winner. These costs are separate from the damages or compensation awarded by the court. This means that at the outset we have to consider the costs and benefits of the case, how it is to be paid for, and if the matter can be settled without litigation.
Developments in the funding of cases over recent years mean that those pursuing legal action now have more choice than ever as to how their cases are paid for.
Funding options
We act for most of our clients under a Conditional Fee Agreement (CFA) – also known as a 'no win no fee agreement'. If your case is unsuccessful then you don't have to pay us (except in very specific circumstances that your solicitor will discuss with you). If your case is successful, then the majority of your legal costs will be paid by your opponent. Your solicitor will explain exactly how this works in more detail.
The availability of Legal Aid was significantly restricted a few years ago. However, it is still available for some legal action. We currently hold contracts with the Legal Aid Agency permitting us to represent clients under legal aid in the following categories of law:
Public law (Human Rights Act and judicial review claims)
Claims against the police and public authorities
Abuse of children and vulnerable adults
Clinical negligence for birth injured children
Some inquests
Best interest proceedings in the Court of Protection
Community and social care
You may be eligible to receive legal aid if your case falls into one of the permitted categories, it is sufficiently strong and if you are of sufficiently low financial means to qualify.
You can use the government's Legal Aid Eligibility Calculator to check whether your case might be financially eligible for legal aid.
You may be required to pay a monthly contribution towards the work being done on your behalf if your income is over a certain threshold. You may also have to make a lump sum contribution if your capital and/or savings are over a certain threshold.
If you think that you are, or may be, eligible for legal aid and your case falls into one of the categories which Leigh Day is authorised to undertake, then contact us and, if we are able to help, we will complete a full means assessment for you.
When it comes to litigation, Legal Aid in most cases protects you from having to pay the other side's legal costs if you lose your case and also provides funding for your legal costs and expenses along the way.
Finally, where you recover damages under your case, you may also have to pay back the Legal Aid Agency for any costs they have paid towards your case along the way.
Some trade unions have a legal advice and assistance scheme which allows you to obtain advice from an approved solicitor. If you are a member of a trade union, you will probably be entitled to a free initial interview to decide whether you have a case which is likely to succeed. Your union may then fund the whole of the case for you and there will be no risk that you will have to pay the costs.
Sometimes the union will act as insurance if your case is not successful. Usually, this method of funding means that the claimant gets all of their compensation at the end of the case and has no risks of paying the legal costs. Some Unions even have schemes to pay for cases brought by your children or spouse.
This kind of insurance policy is purchased before the accident happens and is usually attached to other insurance policies such as household, travel or motor insurance, for a small annual fee. Sometimes insurance is attached to credit card agreements, or as a benefit attached to bank accounts. Similar to legal aid, this policy will cover costs in the event of a case losing but it does not cover all the costs of the claim if the case is successful. You need to tell your solicitor about any possibility that you may already have insurance.
This is the most straightforward method of funding legal action but also the least popular. The lawyer undertakes the work, the client pays and if we win the case, the lawyer will try to recover the costs from the defendants. Unfortunately if we lose the case the client is also responsible for paying the costs of the defendants. This form of funding is unpopular because the client takes all of the risk of the case losing and of paying the other side's costs. They also have to find a substantial amount of money up front to fund the expenses of the claim.