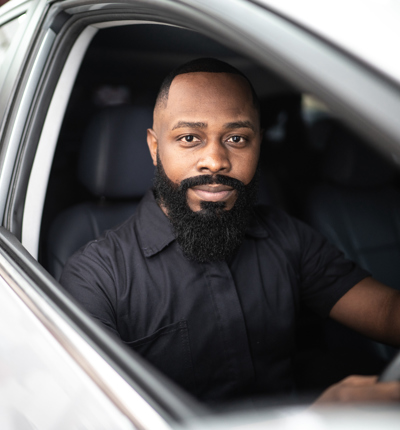 Ola drivers' claim FAQs
Find everything you need to know about the Ola drivers' claim and how you can join.
At Leigh Day, we are bringing a group claim on behalf of Ola drivers for unpaid holiday pay and failure to pay at least the National Minimum Wage
Find out more about the claim here. 
FAQs
We think that Ola drivers may be entitled to thousands of pounds in compensation, depending on how much work you have done for Ola.
We are claiming:
Backpay for unpaid holiday
Compensation if you received less than the National Minimum Wage
We will calculate your compensation using data from Ola, as well as your financial documents such as bank statements, your tax returns/accounts and receipts.
If you are successful in your claim, we will deduct 25% plus VAT from your compensation for our legal fees.
If you lose, you will not have to pay Ola's legal fees, unless there are exceptional circumstances, such as if you behave in a vexatious, abusive, disruptive or otherwise unreasonable manner, or ignore an order of the Tribunal.
Yes, you can still join the claim if you have driven for Ola in the last 10 weeks.
Ola should not penalise its drivers for bringing a legal claim.
If Ola deactivated your account or changed the conditions of your work because of your legal claim, you may be entitled to additional compensation.
If you join the Ola drivers' claim and then stop driving for Ola, or if Ola deactivates your account, you should update our team via email OlaDrivers@leighday.co.uk and let us know the date you last drove for Ola.
We see no reason why you should have less flexibility as a worker than as a self-employed contractor.
Ola simply needs to allow its drivers to take holiday and to pay them for this, in the same way that any worker is entitled to paid holiday. Ola also needs to make sure that the rate it pays its drivers is high enough that you receive at least the National Minimum Wage once you take into account expenses, like petrol.
You would not need to have a fixed working pattern or a set number of working hours for Ola to calculate your holiday pay and the National Minimum Wage.
No, you do not need to provide any documents to join the claim.
Once you join the claim, we will contact you with further information. During the course of the claim, we may ask you to provide documents to support your claim, such as documents which may assist us in calculating your compensation. We will contact you if we need anything from you.
Yes.
Leigh Day represented thousands of drivers in a worker status claim against Uber.
In 2021, the Supreme Court ruled that Uber drivers were workers, rather than self-employed contractors.
Given the similarities in how Uber and Ola drivers work, we believe that Ola drivers also have a strong claim that they should be classified as workers and receive holiday pay and the National Minimum Wage.
Join the Ola driver claim