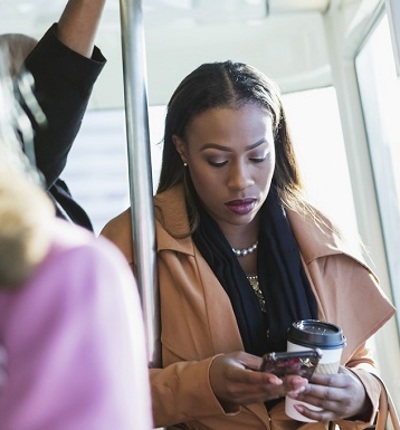 A guide to sources of support for your mental health
The aim of this guide is to signpost you to some sources of support for your health. There is a particular focus on mental health, although some services can support your physical and financial health.
Some of the services are free and some require payment for you to access them. Please contact each service of interest directly, to obtain any additional information you need to decide whether to access them.
Health services
If it's an emergency or you need urgent help you can call "999" or go to your nearest Accident & Emergency ("A&E") department. You can find your local A&E services here.
Urgent help
If you need help urgently for your mental health, but it's not an emergency, you can contact your GP to request an urgent appointment.
You can also get help from NHS 111 online or by telephoning "111". This number is free and you can call 24/7. Depending on the situation, you will:
find out about local services that can help you
be connected to a nurse, GP or pharmacist
get a face-to-face appointment
be given an arrival time if you need to go to A&E
get self-care advice to be told how to get any medicine you need
In England, there are local NHS urgent mental health helplines you can call:
for 24-hour advice and support
to speak to a mental health professional
for an assessment to help decide on the best course of care
Mental health services are available via the NHS but, in some cases, you'll need a referral from your GP to access them. Your GP can also talk to you about your mental health and help introduce you to the right mental health service for your needs. You can find your local GP surgery here.
Some mental health services are provided by local authorities such as your council. This could include services like helplines, crisis support and therapy. You can find your local council here.
If you are employed, your employer may have an Employee Assistance Programme (EAP). EAPs typically provide support and advice in the form of telephone, online or face-to-face counselling and expert support on work-related and personal matters. You can usually access an EAP without going through your Manager, Human Resources department or GP.
You could ask your employer what occupational health services are available to you. There are Occupational Health experts with different expertise and it can be helpful to be assessed by an Occupational Health therapist with a mental health specialism.
By telephone or email
The Samaritans offers confidential support from trained volunteers. You can:
telephone: 116 123 (at any time, from any phone for free)
email: jo@samaritans.org (response time: 24 hours)
Volunteers do not make decisions for callers but offer a space to talk about any subject. Volunteers are not trained mental health professionals and may not be familiar with medical terms or diagnoses.
By text message
You can also get mental health support by text message, by texting "SHOUT" to 85258 for free from all major UK mobile networks. You'll then be connected to a volunteer for an anonymous conversation by text message. This free, confidential, 24/7 text messaging service is run by a charity called Mental Health Innovations.
Campaign Against Living Miserably (CALM) provides a free, confidential and anonymous helpline and webchat service for people who need information and support with a range of topics, such as grief and bereavement, or worry for a family member or friend. You can:
telephone: 0800 58 58 58 (5pm to 12am, every day of the year)
chat: using the icon on CALM's "Get support" page
CALM also publishes articles on topics such as loneliness, anxiety, addiction and work stress.
Mind operates an Infoline that provides information and signposting service, where you can ask about mental health, where to get help near you, treatment options and advocacy services. You can:
telephone: 0300 123 3393 (9am to 6pm, Monday to Friday, except bank holidays)
email: info@mind.org.uk
write: Mind Infoline, PO Box 75225, London, E15 9FS
PAPYRUS runs HOPELINEUK, a confidential support and advice service for and about young people (under the age of 35) who are experiencing thoughts of suicide or whose ability to stay safe may be impacted. You can:
telephone: 0800 068 4141 (9am to 12am, every day of the year)
text: 07860039967
Email: pat@papyrus-uk.org
Switchboard provides an information, support and referral service for lesbians, gay men, bisexual and trans people and anyone considering their sexuality or gender identity. This can include issues at work, family problems or getting the contact details for an LGBT-friendly therapist. You can:
While mental health services are available via the NHS, it's common to have to wait to access services. While you're waiting, it may help to:
ask your GP for a telephone number, so you can call to get periodic updates on waiting times
explore alternatives that may help in the meantime
In addition to its Infoline (see above), Mind provides a wealth of information on its website, such as:
Some third sector organisations may offer free or low-cost therapy, such as:
If you're in a position to pay privately for therapy, you may want to look for a therapist using the online search function of a website that only lists therapists registered with a professional body, such as:
Black, African and Asian Therapy Network (BAATN) is the UK's largest independent organisation to specialise in working psychologically, informed by an understanding of intersectionality, with people who identify as Black, African, South Asian and Caribbean. Its primary focus and area of expertise is to support people from these heritages, but it works with other People of Colour affected by oppression due to the colour of their skin
Pink therapy is the UK's largest independent therapy organisation working with gender and sexual diversity clients and is committed to offering high quality therapy and training from qualified and highly experienced therapists