Stephen Bilko
Associate solicitor
Stephen Bilko is an associate solicitor in the international department.
Stephen is an associate solicitor who assists Daniel Leader in the international department, specialising in international environmental and human rights claims against British multinational companies. 
Stephen studied law at the University of Sheffield where he focused on international and human rights law. After graduating with a first-class degree in 2014, he joined Leigh Day as a paralegal to work on the Bodo litigation.
Legal expertise
He has been heavily involved in litigating cases of parent company liability before the Supreme Court and Court of Appeal. 
Stephen qualified as a solicitor into the International Department in October 2020. Since joining Leigh Day he has worked on the following cases: 
Okpabi & Others v Royal Dutch Shell & the Shell Petroleum Development Company of Nigeria: Claims against Royal Dutch Shell and its Nigerian subsidiary in respect of oil spills in the Ogale and Bille Communities in the Niger Delta. In June 2020 Leigh Day represented the Communities in their case before the Supreme Court concerning the question of whether Royal Dutch Shell as a parent company owes the Claimants a duty of care. 

The Bomu-Bonny Oil Pipeline Litigation: Claims against Shell Nigeria on behalf of over 15,000 Nigerian fishermen and women for the loss and damage they suffered as a result of two oil spills that occurred in late 2008 in Bodo community, in the Niger Delta. In December 2014, Shell agreed a landmark compensation package of £55m to compensate the claimants. Leigh Day still represents the Community in respect of its ongoing claim for clean-up of the oil pollution. 

AAA & Others v Gemfields Limited: Claims on behalf of 273 Mozambican individuals who alleged they were subjected to serious human rights abuses at the Montepuez Ruby Mine in northern Mozambique. The claims were settled in December 2018. 

AAA & Others v Petra Diamonds Limited: Claims on behalf of 33 Tanzanian farmers and artisanal miners who allege they were seriously beaten and mistreated by security operatives at a diamond mine in northern Tanzania. The claims are ongoing. 

AAA & Others v Camellia Plc & Others: Cases on behalf of 79 Kenyan nationals who allege that they were seriously abused by the security guards employed to protect crops at a farm in Kenya supplying major British and European supermarkets. 

AAA & Others v Unilever plc & Unilever Tea Kenya Limited: Claims on behalf of 218 Kenyan nationals who were subjected to serious human rights abuses at Unilever's tea plantations in Kenya during post-election violence that broke out following the 2007 election result.

Kadie Kalma & Others v African Minerals Ltd & Tonkolili Iron Ore (SL) Ltd: Claims on behalf of 142 Sierra Leoneans in a legal action against Tonkolili Iron Ore Ltd (formerly a subsidiary of African Minerals Ltd) regarding allegations that the company was complicit in human rights abuses perpetrated by the Sierra Leonean Police during two incidents in 2010 and 2012. 

Lungowe & Others v Vedanta Resources Plc & Konkola Copper Mines Plc: Claims on behalf of over 1,800 Zambian farmers who allege that their land and livelihood has been destroyed by pollution emanating from the Nchanga Copper Mine in Zambia's Copperbelt region. The claims are currently ongoing.
Blogs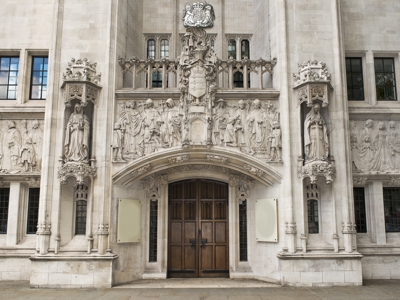 Supreme Court rules that polluted Nigerian communities can sue Royal Dutch Shell in the English courts
The Supreme Court has ruled that two Nigerian communities can bring their legal claims for clean-up and compensation against Royal Dutch Shell Plc and its Nigerian subsidiary in the English courts