Simon Cuthbert
Senior associate solicitor
Simon Cuthbert is a senior associate solicitor in the employment department.
Simon joined Leigh Day in 2017, to work in the discrimination and employment department. 
He has worked in employment law acting for claimants/employees since 2001, initially in a law centre, then with civil liberties firm Deighton Guedalla, with whom he qualified as a solicitor in 2004 and more recently at Russell Jones & Walker (now part of Slater & Gordon) from 2007.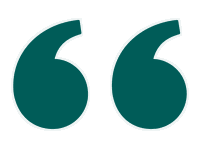 Simon helped with my exit from the company I'd been with for over a quarter of a century. I really appreciated his empathy with my situation, and the way in which he calmly dealt with my heightened emotion, counselling against rash moves and unrealistic demands.
What people say
"I would not have survived this process without your constant support and guidance."

"Thanks for the extensive counsel over the last few weeks and even months, and for the all prompt and expert advice with this issue - it has been truly excellent. It is very much appreciated."

"What a great job Simon Cuthbert has done having concluded my employment dispute. I was very impressed with Simon's advice and service - he pointed out claims I would not have seen in a very sensitive way, and helped me to overcome my reluctance so as to give me the financial security I needed. I really appreciated the straightforward approach to fees and estimates also."
Legal expertise
He has significant experience in conducting litigation on behalf of individuals and Trade Unions/the Police Federation and their members at all levels from the Employment Tribunal to the Supreme Court. His practice also includes advising employees and senior executives on reputation management issues and negotiating exit packages.
In addition to his role for Leigh Day, Simon sits as a fee-paid (part-time) Employment Judge in the South West Employment Tribunal region. 

Simon advises on all areas of employment law, including discrimination, unfair dismissal, whistleblowing and pensions.   
Key cases include:
Henry v EE Limited (2018/2019) – successful disability discrimination and unfair dismissal Employment Tribunal claim following a redundancy exercise in which the employer failed to make adjustments for, and then dismissed, a long-serving employee who was absent from work after suffering an adverse reaction to being placed at risk of redundancy.
P v Commissioner of Police of the Metropolis (2017) – Supreme Court – challenge on behalf of a disabled former police officer to a "common law" rule that police disciplinary panels are "immune" from being subject to legal complaints for discrimination/whistleblowing.
​Buchanan v Commissioner of Police of the Metropolis (2016) – Employment Appeal Tribunal – successful appeal concerning the need for police forces to justify in every case how they treat particular disabled officers in terms of sickness/performance issues; in this case the treatment concerned an officer who became disabled due to injuries sustained in a high speed motorcycling accident whilst on duty 
Lichters v Metropolitan Police (2015) – successful sexual orientation discrimination claim for gay police officer – case spanned six years of events and involved a six-week hearing.
Oxer-Patey v The Commissioner Of the Police of the Metropolis (2013) – High Court – successful challenge under human rights legislation on behalf of the child of a deceased police officer to the terms of the Police Pension Scheme which meant that child survivors born outside of marriage were treated less favourably than child survivors born within marriage in terms of survivors' pension benefits
Urenco UK Ltd v (1) Urenco UK Pension Trustee Co Ltd (2) Francis Gregory Alleyne Mossop (2012) – High Court – acted for the beneficiary employees in a large pension scheme and their Trade Union to successfully resist attempts by the employer to amend the scheme so as to make their pension terms less favourable
Maxwell v The Metropolitan Police (2012) - successful claim, after a six-week hearing, for race and sexual orientation discrimination, harassment and victimisation for a counter-terrorism police officer
Nicholson v The University of Bath (2011) – successful claim for disability discrimination and constructive dismissal for an employee who resigned after his employer reneged on previously agreed adjustments in relation to his disability which had enabled him to carry out his duties. 
Sarkar v West London Mental Health NHS Trust [2010] I.R.L.R. 508 CA – unfair dismissal claim for senior consultant psychiatrist, successful in Tribunal (2008), overturned by Employment Appeal Tribunal (2009), successful appeal to Court of Appeal restored Tribunal judgment (2010).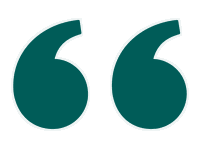 Every task and decision we had to work at together further demonstrated your astuteness, efficiency and integrity. Your kindness and skill kept me going during a difficult time.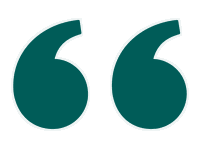 Simon is really detailed and thoughtful, finding a nuanced view of the law. He is very good at dealing with vulnerable clients.
Chambers and partners 2024