Rachel Botterill
Associate solicitor
Rachel is a personal injury lawyer with a particular interest in helping injured cyclists
Rachel joined Leigh Day in September 2011 as a trainee solicitor and trained in the clinical negligence and personal injury departments before qualifying in September 2013. She became an associate in April 2017.
Rachel works out of Leigh Day's Manchester office predominantly on personal injury cases involving cyclists and pedestrians who have been involved in serious road traffic collisions.
She works on a range of complex and catastrophic injury claims including brain and spinal injury, serious orthopaedic injury and fatal accident cases.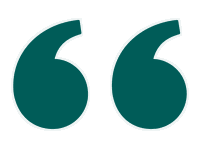 Rachel was friendly and thoroughly professional throughout the process. My impression of her performance can only be described as excellent.
What people say 
"I am writing this review to voice my most sincere gratitude for the legal service I have been provided by Sally Moore and Rachel Botterill from Leigh Day. Since the start of the legal case and throughout the years of the legal proceedings, I felt constantly supported by them. I would like to express my highest recommendation not only for their professionalism but also for the human kindness they have shown.
"It is clear that they have ample legal experience in dealing with road accidents and were always able to draw on their knowledge and experience in planning the best strategy forward. But it is the way they were able to empathise as fellow human beings with the tragedy in my case that has touched me the most. They have been also very understanding towards my plans as a client, even if it meant more work for them. I do not hesitate to say that theirs were the most valuable help that I received when I much needed help."
"Excellent at all times from start to finish. She took the stress out of the whole situation to allow myself to continue with rebuilding myself."
"I cannot fault the service I received from Rachel Botterill. I had complete confidence in her advice and management of my case at all times."
"Rachel Botterill at Leigh Day not only delivered a spectacular result from the defendant's insurers, but also made the whole process straightforward, including explaining the bases on which I could make claims, and importantly, being an understanding listener in what was a pretty traumatic time. Top marks all around."
"I couldn't have received a better service, nor a nicer solicitor."
"This is a situation you never want to be in but when you are you need to feel safe and that your interests are being taken care of. From the very first day I have been looked after with great advice and service. My solicitor Rachel knew me better than myself by the end of the process. There has never been anything I have felt could have been done better."
"From the moment I was referred to Rachel Botterill, she managed the process in a compassionate, thorough and timely fashion. I felt supported by Rachel through what was a challenging experience. I was always confident in the professional guidance she offered as a consequence of her demonstrable expertise. I lost count of the times that I felt grateful towards and offered my thanks to Rachel through the litigation process, and I find myself, once again, speaking of her in glowing terms. Rachel is a credit to her profession and to cycling!"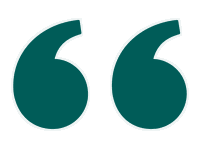 Rachel Botterill is 'very thorough, friendly and compassionate. When negotiating claims and interim payments she is very tenacious'.
Legal expertise
Rachel works on a range of complex and catastrophic injury claims including brain and spinal injury, serious orthopaedic injury and fatal accident cases.
Rachel's recent caseload has comprised cases such as:
A cyclist who was tragically killed by a young driver whilst out on a training ride.
A cyclist who sustained a lower limb amputation following a collision with a left turning lorry.
A cyclist who sustained tetraplegia and a severe psychological reaction following a collision with a right turning vehicle.
A cyclist who was tragically killed by a drug driver who was trying to evade the police.
A pedestrian who was tragically killed when he was hit by a car whilst crossing the road with his wife.
A cyclist who was left paralysed when a car driver carried out a U-turn across his path during a road cycling race and collided with him.
A cyclist who suffered severe facial injuries after a car turned across his path and collided with him.
An elderly gentleman who suffered a high level spinal cord injury resulting in tetraplegia and ventilator dependence in a road traffic collision.
A cyclist who suffered a severe traumatic brain injury after being struck by a lorry carrying out a dangerous overtake manoeuvre.
A cyclist who suffered a severe back injury when a car driver turned across his path as he took part in a time trial.
A cyclist who received life saving roadside surgery from the North East Air Ambulance following a head on collision with a car that tuned across his path.
Rachel is a passionate advocate for cyclists' rights. A keen cyclist herself, she has completed a number of endurance rides to raise money for charities such as the Spinal Injuries Association and Great North Air Ambulance.
Rachel will always prioritise rehabilitation for clients where possible and takes a tenacious approach to obtaining early interim payments for clients to alleviate the financial pressure created as a result of being involved in a serious accident.
Membership
Rachel is a member of the Association of Personal Injury Lawyers (APIL) and is an APIL Accredited Litigator.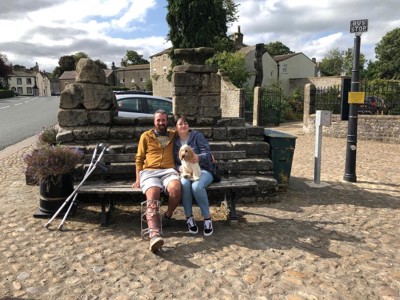 Changes to the careless driving laws 'can't come soon enough' for injured cyclist
A cyclist injured in a collision near Wakefield has called for harsher sentences for careless driving offences after the young driver who collided with him was handed only five points on his licence and a £350 fine.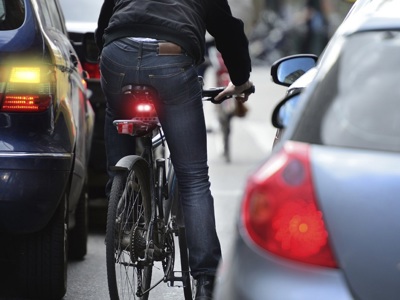 Cyclist left with severely fractured knee following collision with car
Woman convicted of driving without due care and attention following a collision with a cyclist in Newcastle