Philip Lee
Associate solicitor
Philip Lee is an associate solicitor in the cycling team.
Philip has been part of the Leigh Day cycling team since February 2018. He represents injured cyclists who have suffered serious orthopaedic and head injuries with an interest in the resulting psychological trauma. 
Philip studied Law at The University of Nottingham and completed his training contract at Osbornes Law. He qualified into the PI department with a busy caseload of road traffic collisions and injuries at work. He gained particular experience with claimants whose first language is not English. He continues to act for injured motorists, pedestrians and employees and has experience in recovering all forms of losses and expenses across a broad range of incidents, with a focus on implementing rehabilitation and the earliest possible recovery of loss of earnings, damaged property and equipment. 
Philip enjoys cycling, rowing, swimming and yoga. He is the rowing secretary at Thames Rowing Club. He commutes by bicycle daily in and around London.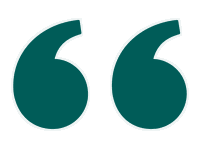 Thank you again for all your help and patience with this claim. You've made a difficult process, more bearable, being professional but friendly and kindly explaining the legal aspects in an understandable way.
What people say
Very professional but still approachable.

I want to make special awareness and attention to the outstanding work of Philip and his sincere understanding in dealing with a person like me with this illness.

Thanks for all your help and assistance, very much appreciated.

Thank you very much for all your attempts and hard work.

Thanks for your help over the past number of months, it's appreciated.

Can I thank you all at your office for all you help.

Philip managed my expectations from the outset and successfully achieved a fair and reasonable outcome. Throughout the process he worked diligently and was very thorough and thoughtful and his well balanced manner was a great reassurance. 

I would like to take this opportunity to thank you for all your help over the last two years, you made the whole process easy to understand even when I was struggling and I am grateful for all the advice you gave.

Philip always kept me abreast of the situation and after just shy of 2 years of physiotherapy, multiple visits to specialists and doctors for assessment and the conviction of the guilty party my claim was finally settled.
Legal expertise
Some of his recent cases involve:
A cyclist hit from behind whilst she was on a training ride suffering a head injury and multiple orthopaedic and dental injuries. 

A cyclist hit by a vehicle turning into his path causing serious hand injuries and complex psychiatric trauma.

A cyclist commuting to work when he was hit from behind and then run over by the same vehicle suffering multiple orthopaedic spinal, hand  and knee injuries.

A cyclist hit by a car attempting to overtake him resulting in spinal and pelvic injuries with permanent symptoms.

A cyclist hit by a van which cut a corner causing head injuries requiring changes to his role when he returned to work.