Freya Danby
Associate solicitor
Freya is an associate solicitor in the human rights department
Freya joined Leigh Day in 2013 as a paralegal assisting Jamie Beagent and Waleed Sheikh in the human rights department. 
Freya has acted on behalf of both individuals and charities and her work includes public law claims for judicial review as well as private law claims for compensation. Prior to joining Leigh Day, Freya worked in three other law firms as a caseworker in relation to immigration, public and criminal law cases. Freya has previously volunteered with several legal and immigration related charities.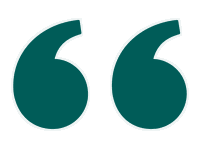 From the onset Jamie Beagent and Freya Danby were extremely helpful and they fully understood my problem. They provided guidance, I was kept informed and I felt completely supported throughout the process.
Client of Freya Danby and Jamie Beagent
What people say
"That was a hard two days in the court and Leigh Day were in touch and supportive all through it….. However, even had they not won, I could not fault their abilities and caring natures whilst being totally professional."
Legal expertise
Freya has assisted with numerous successful challenges on behalf of clients against the Home Office which include judicial review and private law claims. Her clients include individuals who are seeking to challenge the lawfulness of their ongoing detention by way of judicial review proceedings. Freya also represents individuals wishing to obtain compensation for false imprisonment (including unlawful curfews) and/ or abuse of their human rights. Freya's clients include vulnerable clients such as torture and trafficking survivors.
Some of Freya's other cases
During her time at Leigh Day Freya has assisted Jamie Beagent and Waleed Sheikh in various cases including:
representing clients affected by the Windrush Scandal. Freya has assisted with two Windrush related judicial review applications and is currently assisting clients with their applications through the government's Windrush Compensation Scheme;
a judicial review claim on behalf of a severely disabled woman who successfully challenged her council care charges on the basis that they were discriminatory;
acting on behalf of an individual in SIAC proceedings in a national security case;
representing a small group-claim on behalf of six Pakistani claimants who allege they were handcuffed on a burning bus by escorting officers while being transported to the airport for removal;
R (on the application of Sathanantham) v Secretary of State for the Home Department [2016] EWHC 1781 (Admin) (a test case on behalf of four claimants challenging Home Office delays in the provision of bail accommodation for high-risk immigration detainees. The court found that the Home Office was operating its accommodation policy unlawfully and there had been systemic delays in the provision of bail accommodation. It recommended that the system to be overhauled);
R (oao Francis) v SSHD [2014] EWCA Civ 718 (on whether immigration legislation prevented detention becoming unlawful despite a failure by the Home Office to comply with detention policy);
EO & Others v SSHD [2013] EWHC 1236 Admin (the then leading authority on the Home Office's Rule 35 policy relating to the immigration detention of victims of torture).
In her spare time Freya enjoys photography and baking (she is well-known internally for her homemade cakes and tray bakes.)