Fiona Huddleston
Associate solicitor
Fiona Huddleston is an associate solicitor in the medical negligence department.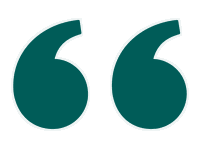 I would also like to thank and commend Fiona Huddleston on her patience and hard work on my case. A true star!
Client of Fiona Huddleston
What people say
"Thank you to Fiona Huddleston for her professionalism during my case. Fiona was always sensitive and understanding and I am very grateful for all her efforts." - client of Fiona
Legal expertise
Fiona has a varied case load covering a wide range of medical issues including brain injuries, birth injuries (to the mother and child), gynaecological injuries, orthopaedic injuries and psychiatric injuries. Fiona often represents clients who have sustained physical injuries as a result of the mismanagement of their mental health condition.

Fiona has a particular interest in neurosurgical cases and has been representing clients with complex brain injuries for over10 years.
Fiona also has considerable inquest experience and regularly represents bereaved families in inquests, including Article 2 inquests.
Key cases
Securing a settlement of £2.1 million plus provisional damages for a man with an underlying mental health condition who suffered a debilitating orthopaedic injury.
Representing the family of Joyce Patterson at the inquest into her death at which the Coroner concluded that her death was contributed to by neglect.
Representing a family at the inquest into the death of their 2-year-old daughter following a delayed diagnosis of a brain tumour. The Coroner concluded that the failure to order a brain scan contributed to her death and made a Preventing Future Death report.
Securing a settlement of £600,000 for a woman following the neurosurgical mismanagement of a pre-existing brain injury.  
Settling a claim for £45,000 for a woman whose daughter was stillborn
Fiona's other recent settlements include:
£925,000 for a man who suffered a brain injury as a result of a negligent failure to detect (and treat) an aneurysm
£250,000 for a man in his 70s who suffered from gentamicin toxicity
120,000 for the family of a woman who died following inadequate psychiatric care
£100,000 for the family of a man who died on a surgical ward due to a deterioration in his mental health
£110,000 for a man who suffered a brain injury due to a failure to detect hydrocephalus, while in hospital following a stroke
£85,000 for a woman who underwent an avoidable hysterectomy due to mismanagement of labour
£90,000 for a woman who suffered psychiatric injuries as a result of a traumatic labour
£70,000 for the family of a woman who died as a result of a negligent medical procedure