David Mahon
Associate litigation executive
David specialises in competition law class actions
David specialises in competition law, particularly private damages cases against firms which may be breaching competition rules.
David is an associate litigation executive in the international and group claims department. He joined the firm in 2022 after working at the Competition and Markets Authority (CMA).
David specialises in complex competition claims brought on behalf of consumers and other stakeholders.
David has expertise in competition and consumer law and has previously acted for and advised public regulators and public bodies on competition issues, litigation strategy, and managing claims and defences in the Competition Appeal Tribunal (CAT) and High Court. David has also advised firms and individual directors on competition and consumer law investigations and claims, both in the UK and in New Zealand.
David has an LLM from the London School of Economics focused on competition law.
Legal expertise
Prior to joining Leigh Day, David worked for the Competition and Markets Authority where he ran investigations into breaches of the CMA's investigatory powers and interim orders, advised on litigation issues arising out competition and antitrust investigations and managed appeals from the CMA's decisions in the CAT. David also has experience in private practice, both in the UK and in New Zealand advising large insurers, public bodies and firms in relation to competition and consumer law issues as well as commercial litigation and claims connected to financial products. David has acted for a number of public authorities in relation to complex and high value public procurement claims in the Technology and Construction Courts as well as acting for and advising public authorities on judicial reviews claims and defences.
David's experience includes:
Running investigations and drafting administrative penalty decisions for the CMA in relation to breaches of interim orders imposed during merger investigations.
Managing appeals from CMA decisions in the CAT, including in relation to a significant decision of the CMA finding abuse of dominance in certain pharmaceutical product markets.
Advising the CMA on intervention issues in relation to private damages actions brought in the CAT.
Acting for a local authority in its successful defence against a public procurement claim in relation to the establishment of clean air zones.
Acting for public bodies in both defending and brining judicial review claims and advising public bodies on public procurement, public and competition law issues.
Advising and acting for a large steel manufacturer and importer on a significant investigation carried out by New Zealand's competition and consumer regulator (the Commerce Commission).
David trained and qualified (2014) in New Zealand, where he spent over four years working at leading New Zealand law firms Dentons Kensington Swan and Duncan Cotterill. Since moving to the UK in 2018 David has worked at the CMA and DAC Beachcroft. David holds an LLM from the London School of Economics and BA/LLB(Hons) from the University of Auckland.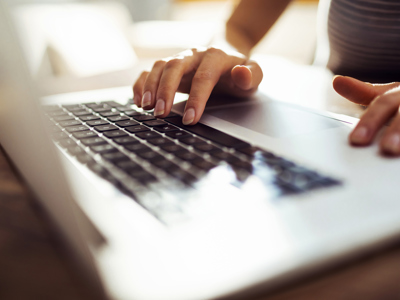 Law firm Leigh Day adds new competition law team and court of protection partner
Claimant law firm Leigh Day has added a competition law team to its practice, broadening its expertise in group claims and has also welcomed a new partner specialising in financial court of protection work.