Casey Foden
Solicitor
Casey is a solicitor in the asbestos team
Casey is a solicitor in the asbestos department. She joined Leigh Day in 2018 from Slater and Gordon and has been dealing with asbestos cases since 2016.
Casey acts for claimants who have been exposed to asbestos and subsequently developed asbestos related injuries, such as mesothelioma, asbestosis, lung cancer and pleural thickening.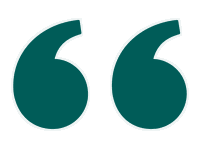 We can't praise Casey and Steve enough and would highly recommend Leigh Day to any potential client based on our experience.
Casey has acted for claimants who live in the UK and Australia. She has been successful in securing funding from Defendants to cover immunotherapy and private treatment costs. She has also assisted on civil claims which include a substantial loss of service claim on behalf of family members who have lost a loved one due to an asbestos related condition.
As well as acting for claimants in civil claims, Casey has submitted numerous claims to the T & N Asbestos Trust, which is a scheme established to compensate previous employees of Turner & Newall group companies who have developed asbestos related conditions.
Casey has also submitted claims to the Diffuse Mesothelioma Payment Scheme for claimants who have sadly been diagnosed with mesothelioma but a civil claim against their former employer is not possible as a paymaster has not been identifiable.
Casey has worked with many of the asbestos victim support groups across England and attends meetings and fundraising events.