Sapna Malik
Partner
Sapna is a partner in the international claims team. In 2019 she won the Law Society's Human Rights Solicitor of the Year award.
Contact
Sapna joined Leigh Day as a trainee 24 years ago and has run the most ground-breaking human rights cases in the wake of the wars in Iraq and Afghanistan and the 'war on terror'. 
Legal expertise
In 2021 a claim by over 30 Malawian women brought against Camellia Plc and others in respect of alleged gender-based violence and sexual harassment during the course of their work resulted in an innovative settlement, including compensation for the claimants and a range of additional measures.
In 2018 the civil claim taken on behalf of Abdul-Hakim Belhaj an opponent of Gaddafi, who, together with his wife, was abducted with the assistance of MI6, back to Libya, was settled. 
The terms agreed included an unreserved apology in Parliament by the Attorney General on behalf of the Prime Minister.   This unprecedented statement followed a Supreme Court decision to dismiss a challenge to Mr Belhaj's claim against the government, Jack Straw and Sir Mark Allen.
In four test cases, the High Court ruled in December 2017 that the Iraqi claimants had been subjected to inhuman and degrading treatment and unlawful detention in breach of the ECHR, the Geneva Convention and UK law (Alseran & Ors v MoD).  
In 2019 she was awarded the Human Rights Lawyer of the Year at the Law Society Excellence Awards. In presenting the award, the Law Society stated that "Sapna is a prominent human rights lawyer who has run several ground-breaking test cases. She has proven herself to be a model for young lawyers, fighting fearlessly against huge odds. The judges were impressed by her outstanding dedication, commitment and perseverance."  
What people say
Sapna is recommended by Chambers and Partners for her international work and, in particular, for her expertise in unlawful detention cases against the UK government: 'Sapna Malik is sought after for her experience in foreign unlawful detention and treatment claims. Commentators say she has "an exceptionally keen legal mind and a very strong strategic instinct." (2015).
'Sapna Malik is well known for her specialist international practice, having recently acted for a former Libyan dissident and his wife in a rendition claim against the UK government.' (2014); 'The "absolutely superb, meticulous, organised and passionate" Sapna Malik enters this year's rankings having established an impressive reputation for handling work at the intersection of human rights and personal injury law. "Her preparation is meticulous. She is highly organised, industrious, incisive and focused," say sources.
Legal expertise
Sapna's cases include:  
investigating a potential group claim against BMW on behalf of car owners over allegations that certain diesel vehicles were fitted with 'defeat devices' in order to cheat emissions tests.
claims on behalf of Malawian women who allege who they have suffered gender-based violence and sexual harassment during the course of their agricultural work. One group claim, against Camellia Plc and others resulted in an innovative settlement in February 2021, including compensation for the claimants and the establishment of a range of measures designed to improve the safety and security of the female employees of Camellia Plc's Malawian subsidiary and to improve conditions for women in the wider community.
claims on behalf of rendition victims from Libya (Belhaj and Al Saadi and their families) brought against the UK Security Services (MI5 and MI6). One of these claims settled for over £2m in 2012; whilst the other settled in May 2018, after succeeding in the Supreme Court, with an unreserved apology from the British Prime Minister;
a claim on behalf of former Guantanamo Bay detainee, Binyam Mohammed, against the UK Security Services which settled in November 2010 and led to the setting up of The Detainee Inquiry;
claims on behalf of Iraqi detainees against the British Ministry of Defence, who succeeded in their claims for unlawful detention and mistreatment following a ground-breaking judgment delivered in December 2017;
the case of Baha Mousa (deceased) who died in British military custody within 96 hours of his detention in Basra in September 2003, and the cases of the nine men tortured alongside him.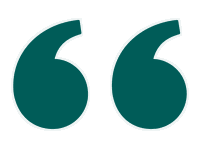 The team is full of great lawyers who are able and passionate about the work that they do. Sapna Malik is obviously very good."