James Glasper
Partner
James is a partner and solicitor in the firm's personal injury department
James specialises in and has extensive experience in representing both adults and children who have suffered life changing injuries, with particular expertise in spinal cord injury and brain injury claims.
James has over 15 years of experience representing those who have been seriously injured and is pleased to be able to use his knowledge and experience, to help those most in need to ensure that they secure the compensation they require to maximise the quality of their life and have funds for their future needs.
James is very effective at immediately accessing privately funded rehabilitation to give his clients the best chance of maximising their recovery and securing part payments of compensation to provide financial security and professional support from the outset.
James has developed good relationships with the leading experts and barristers in country on whom he can call.
He qualified in 2010, with Moore Barlow where he worked on a portfolio of multi-million pound claims in the firm's serious injury department. James was also seconded to work for Aspire Law when it was created in 2014, where he worked exclusively on spinal cord injury cases. He worked at both firms concurrently, until he joined Leigh Day.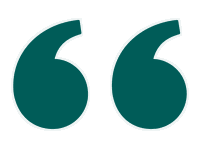 Thank you James, for your support skill and determination in pursuing my claim for me and for the outcome you have achieved. You helped me get through the darkest of times, which will never be forgotten.
Legal expertise
Some of James's concluded cases include:
£6.74 million for a paraplegic man in his forties, hit by a car pulling out of a side road.
£11.5 million for a young woman struck by a speeding car, sustaining T12 ASIA C incomplete paraplegia, believed to be the highest settlement in the UK for this level of award.
£8 million for a young woman in her early twenties with an incomplete spinal cord injury and tibial fractures, involved in a road traffic accident when she was a front seat passenger.
£4.75 million for a man in his fifties involved in a motorcycle accident, left paraplegic and brain damaged, when he collied with the rear of a car. The vehicle at the front of a line of traffic had stopped suddenly without warning.
£10 million for a young man severely brain damaged whilst a front seat passenger in a car.
£3.1 million for a brain injured man in his forties, struck by a car when crossing the road, whilst working as a refuse collector.
Maximum Criminal Injuries Compensation Award (£500,000), for a young woman who was the victim of a multiple stab attack. She sustained a brain injury and a spinal cord injury rendering her paraplegic.
£1.3 million for a young private in the army sustaining multiple serious orthopaedic injuries and PTSD when he was involved in a road traffic accident in in Germany in an uninsured vehicle.
£1.3 million for an optometrist, sustaining a brain injury, when he was knocked off his bicycle by a caravan.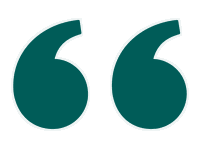 Thank you for all your hard work and what you have done for me in achieving this settlement. We can now look towards the future, which will be that bit brighter.
What James's clients say:
"There will never be enough words to express my gratitude for all your support and guidance over what has been the most difficult five years of my life. Your kindness and resilience on this journey can never be forgotten nor will it ever be. Your hard work has allowed me to hopefully get some closure and please God maybe start to rebuild my life. Thank you from the bottom of my heart."
"Thank you so very much for all that you have done for me. From the beginning, you took great care to take the stress out of what would otherwise have been an unbelievably traumatic time for us. You were always so considerate and thoughtful."
"I would like to say how grateful I am to Mr Glasper for his most caring manner. Thank you so much."
"James Glasper explained procedures with patience and made it easy for me to understand how the case was progressing. Many thanks to him."
"Thank you James. I have appreciated your kind consideration and helpfulness."
What the market experts say:
"James is responsive, attentive and has great client skills" Chambers and Partners
"He is intelligent with an organised brain" – Chambers and Partners
"James is an energetic and careful litigator" – Legal 500
"This excellent settlement this is very much down to your consistent effort in putting
together a cogent and persuasive evidential case." – KC
"Thank you so much for your help on this case. It was invaluable." – KC