Chris Benson
Managing partner
Chris is the firm's managing partner and a specialist claimant employment lawyer
Chris Benson is the firm's managing partner.  He previously led the firm's employment and discrimination department specialising in employment, discrimination and trade union work.  He also has expertise in multi party actions.
He joined Leigh Day in 2006 to start the firm's discrimination and employment law practice to complement the human rights work at the firm.Before joining Leigh Day Chris worked at the Disability Rights Commission from 2000 – 2006.
Chris has particular expertise in disability discrimination and equal pay.  He also has substantial Appeal and High Court experience. The Leigh Day employment team which he leads won the Legal Business employment team of the year award 2013.

He acts for a wide range of clients both on an individual basis and in large group actions.  Chris is also instructed by trade unions.  He provides head office and high level advice to a number of trade unions and provides legal advice to unions in relation in relation to all areas including internal HR, membership, internal employment, the rule book, claims before the certification officer and advice on industrial action.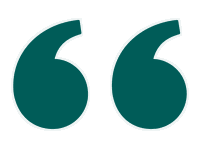 Chris ensures matters proceed professionally, quickly and with empathy.
Chambers and partners 2024
What people say
Chris is rated in the independent directory Chambers and Partners who state: "Chris is a go-to expert in equal pay and disability discrimination matters, and attracts acclaim for his 'practical and dedicated 'demeanour."
"Many, many thanks. A faultless legal service given the very difficult circumstances encountered by Chris Benson and his team." - equal pay client
Legal expertise
Chris is currently advising around 3000 claimants in a number of multi party and individual equal pay claims for both trade union and on a private basis.  He seeks to clarify the issues and ensure these cases progress as quickly as possible to secure equal pay for the clients, while avoiding the lengthy delays that can occur in these cases. 
Chris also acted for the claimants in the first equal pay claims to be brought and succeed in the civil courts, Abdulla –v- Birmingham City Council [2011] EWCA Civ 732.  The scope of the claims was considered by the Supreme Court in July 2012 [UKSC 2012/0008] 24th October 2012. 
He also represented a number of claimants in the leading equal pay claim of Bury Metropolitan Council v Hamilton and others - Court of Appeal A2/2011/0584-6.
He represented Jane Cordell, a deaf Deputy Ambassador in her claim for discrimination against the Foreign and Commonwealth Office; case in the Employment Appeal Tribunal – reference – UKEAT/0016/11, which was supported by the Equality and Human Rights Commission to assist in the clarification of direct discrimination.
Chris has also worked on other cases funded by the Equality and Human Rights Commission relating to sexual orientation discrimination.
Chris has also represented the Claimant in a number of leading employment cases while at Leigh Day, outside the discrimination field, including:
Bailey v R & R Plant Hire (Peterborough) Limited, A2/2011/1497 – Age Discrimination  
Garratt –v Mirror Group Newspapers Limited [2011] EWCA Civ 425 (breach of contract)  
RSA Consulting –v- Evans [2010] EWCA Civ 866 (strike out applications)  
Regent Security Services –v- Power [2007] EWCA Civ 1188 (TUPE)  
Pennine NHS Trust v Power, UKEAT/0019/11 (successful group Age Discrimination claim)  
M v Guys and St Thomas' NHS Foundation Trust UKEAT/0516/11 (Disability Discrimination/unless orders)
Chris also represents the claimant in Parekh -v- The London Borough of Brent, Court of Appeal number A2/2012/0822, due for hearing on the 8/9 November 2012
At the Disability Rights Commission Chris developed the Commission's legal strategy and was involved in a number of leading cases in the field of disability discrimination. 

Paul –v- National Probation Service [2003] UKEAT/0290/03
Kirton –v- Tetrosyl [2003] EWCA Civ 69
Nottinghamshire County Council –v- Miekle [2004] EWCA Civ 859
Smith v Churchill's Stairlifts PLC [2005] EWCA Civ 1220

Chris has also been involved in a number of human rights cases involving disabled people, presenting submissions on behalf of the Disability Rights Commission in its role as an intervener including:

A & B, X & Y –v- East Sussex (no1) [2002] EWHC 2003
A & B, X & Y –v- East Sussex (no2) [2003] 167 Admin
Burke –v- General Medical Council & Others [2005] EWCA
R - ota Johnson & others –v- London Borough of Havering [2006] EWHC 1714 (Admin)
He also represented the claimant in the first services discrimination case under the Disability Discrimination Act to reach the Court of Appeal Roads –v- Central Trains [2004] EWCA Civ 1541.  Chris was also involved in the drafting of the Disability Rights Commission's statutory codes of practice.
Memberships
Member of Discrimination Law Association, Employment Lawyers Association, and Industrial Law Society.
Employment tribunal finds MoJ discriminated against judges
London Central Employment Tribunal upholds the claims of over 200 judges for unlawful age, race and sex discrimination and equal pay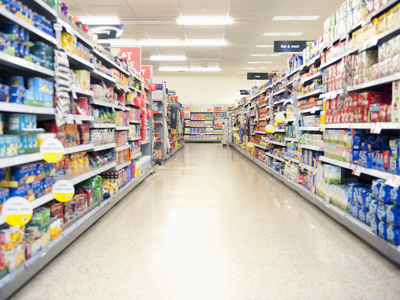 Sainsbury's fails to get Equal Pay claims struck out by employment tribunal
An employment tribunal has rejected Sainsbury's argument that equal pay claims for store staff should be struck out. Following the judgment of the Birmingham Employment Tribunal the claims worth thousands of pounds for each client, and millions in total, will continue to a hearing.