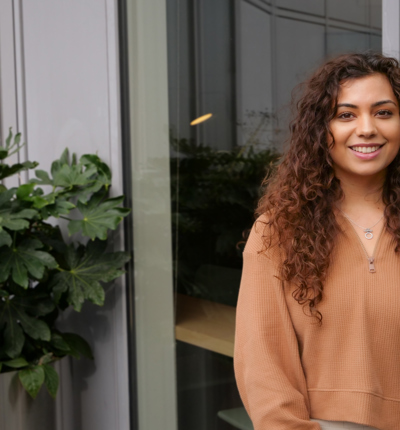 Shereen Brogan: Trainee in the human rights department
Shereen is a trainee in the human rights team in the London office.
Leigh Day's ethos drew me in from the beginning. We are a claimant-led firm that focuses on access to justice and assisting the vulnerable. Coming from a charity focused background, I knew straight away that working at Leigh Day would enable me to fuse my legal career with my passion for equality.
I first joined Leigh Day during the summer of 2019 when I was selected to take part in work experience. I gained valuable experience in the international department and soon realised that Leigh Day is a welcoming, diverse, and friendly workplace. One thing that really stood out to me was the staff, whether that is business services, or the senior partners, everybody is warm, approachable and claimant driven.
I also worked as a paralegal in the Human Rights Department for 2 years focusing on claims for children and vulnerable people, Inquests, and Discrimination claims. The experience I gained was challenging, eye opening and extremely rewarding.  I went on to stay in this team for the first seat of my training contract. I have engaged with a variety of work from attending court and conferences, drafting witness statements and correspondence, completing funding applications, instructing experts or speaking to clients. The lawyers supervising me are all incredibly knowledgeable and are experts in their field, it feels amazing to grow my own legal style with their support and guidance.
Leigh Day also hones a variety of opportunities outside of the typical case load which is great for personal and professional development. This includes training opportunities, seminars, voluntary opportunities, social activities, and committee events. For example, I have worked with partners to publish blogs on the website and in the Discrimination Law Association Briefings. I am also an active member of both the RISE and Green Committees and have helped to plan incredible and well attended events aiming to challenge perceptions on environmental concerns and racial inequality.
I would wholeheartedly recommend applying for a training contract at Leigh Day if you have an interest in working for a firm that truly values equality, diversity and access to justice.