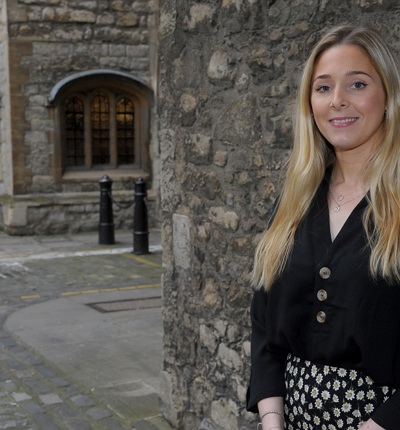 Rachel Bonner: Solicitor in the international department
For me, Leigh Day was the only firm at which I ever really wanted to train. Being truly claimant-led and having a meaningful impact by bringing pioneering cases in areas of law and regions of the world unlike any other firm, Leigh Day is unique.
My expectations were so high before joining the firm that I never expected them to be met, but they have been surpassed. I am motivated each day by the fascinating nature and important purpose of the cases and the people at Leigh Day never fail to inspire, support, teach – and have fun! There is a great sense of camaraderie and a shared purpose, and one of the most noticeable of features of life at the firm is the approachability of staff at all levels of seniority.
I spent the first year of my training contract in the medical negligence department, working on a broad range of cases. I particularly valued the opportunity to increase my knowledge not only of the law but also of medicine. As well as developing my legal skills in the office I got to visit clients and attend conferences with counsel and experts, mediations, inquests and hearings.
My second seat is in the international department – the department which first brought Leigh Day to my attention. I can honestly say that every case the department works on is fascinating, which makes even the simplest of tasks enjoyable. I have been lucky enough to work abroad on different cases, spending a lot of time meeting clients and being reminded daily of the driving force behind the firm and its staff: the desire to stand with and on behalf of individuals harmed by big business and governments, holding them to account while trying to prevent future harm.
Leigh Day's cases across all departments are ground-breaking and the lawyers field leaders, which makes it a very exciting place to be.