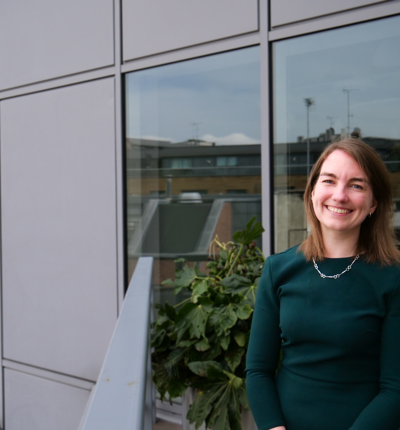 Philippa Wheeler: Trainee in the personal injury department
Philippa is a trainee in the personal injury team in the London office.
Access to justice has been a passion of mine since I first made the decision to study law over 10 years ago. I distinctly remember first hearing about a Leigh Day case during a lecture at university. It was a time when I had become disconnected with the law and how my future might look after being swarmed with commercial law firms at university law fairs. I remember finding out about Leigh Day was a breath of fresh air, reminding me that there are people who are passionate about helping those who have been injured or wronged to access the justice they deserve, irrespective of their financial means.
I joined Leigh Day in October 2018 as a paralegal in Sarah Campbell and Mike Roberts' team in the medical negligence department. I worked on a wide range of cases including wrongful birth, inquest, birth injury, spinal injury, neonatal death and perineal tear cases. I found it extremely useful to be able to draw on my experience as a paralegal during training contract applications.
In September 2020, in the height of the pandemic, I started my training contract. I remained with the medical negligence department for my first seat and gained significant experience of running a clinical negligence case. I was able to participate in many settlement meetings, conferences with experts and barristers, new client meetings and inquests.
My second seat is in the personal injury department, where I assist Jill Paterson and Thomas Jervis on cases relating to injuries caused by defective and unsafe products. I have been able to gain considerable experience of litigating in this seat and have been able to attend pre-inquest reviews and High Court trials.
Both of my seats have prepared me extensively for a future career as a litigator, assisting those who have been injured. Obtaining a settlement for a client can be absolutely life changing, and a chance for a client to feel like their voice has been heard, and it is an honour to be able to be a part of cases where this can be achieved.
Aside from my legal work, I am also the Vice Chair of Leigh Day's LGBT+ & Allies Network and the Group Co-ordinator for the Association of Personal Injury Lawyers' Junior Litigators' Group.