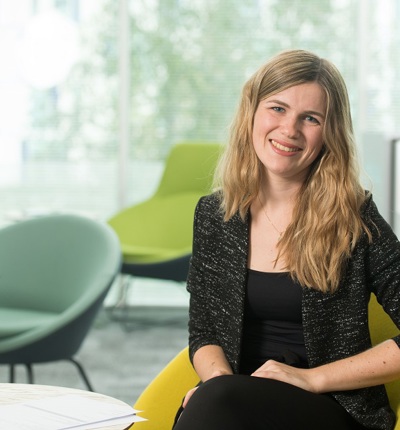 Claire Powell: Trainee in the employment department
Leigh Day's commitment to access to justice was the driving force behind my training contract application. With a background in publicly funded law I was aware that the law so often does not work for those who are most vulnerable, and I wanted to pursue a career that helped ordinary people realise, and access, their rights.
The work at Leigh Day offers the opportunity do just that. As a claimant only law firm, the focus is firmly on the client. The balance of working for individuals, but on cases which have the potential to change the lives of thousands, is incredibly exciting - particularly at such an early stage of my career.
My first seat is in the Employment and Discrimination team and I am predominately working on the supermarket equal pay litigation. We have over 40,000 clients in what is thought to be the biggest ever equal pay claim against a private employer, with claims against ASDA, Sainsbury's, Tesco, Morrisons and the Co-operative. My tasks are varied, and hands-on: meeting clients, drafting witness statements, attending conferences and training sessions and assisting with court directions.
Experiences at Leigh Day aren't limited to legal work, and there are lots of opportunities to get involved with committees, social events and volunteering. I have written blogs for the website and submitted to legal journals; the firm promotes a proactive approach to your training and external opportunities are plentiful.
The culture, and the people, at Leigh Day are the best part of the firm. Everyone is friendly, approachable, and committed, making it a fantastic place to work.