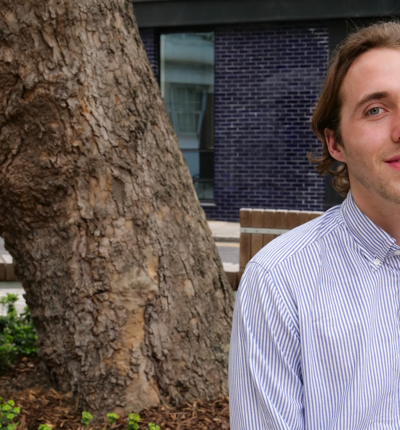 Ciaran Prendiville: Trainee in the clinical negligence department
Ciaran is a trainee in the clinical negligence team in the London office.
Upon deciding to pursue a legal career focused on social justice, Leigh Day appeared to stand alone in its commitment to helping those marginalised by systematic inequality. I was particularly struck by the success the firm had achieved against powerful multinational defendants. Applying to train at the firm was a straightforward decision.
However, the path to obtaining a training contract can be difficult and financially daunting, particularly outside of a corporate context. I worked as a full-time paralegal at Leigh Day to fund a part-time GDL course in the evenings, prior to leaving my role for nine months to complete the LPC.
During my previous paralegal role in the Product Safety and Consumer Law department, I gained invaluable experience quantifying and progressing claims, and developed a sensitive manner when speaking to clients about the catastrophic failure of medical implants.
I later worked as a paralegal in the International department, championing the rights of clients largely domiciled in jurisdictions outside of the UK. It was fascinating to grapple with principles of negligence and jurisdiction that have been developed by previous Leigh Day cases and apply the same to cases I assisted on. 
My first trainee seat in the Clinical Negligence department has further vindicated my decision to pursue a long-term career at Leigh Day. I have felt valued, supported, and challenged. Many of the cases brought by my team relate to significant trauma suffered by claimants, and families. In each case, I have felt that my colleagues and training supervisor have acted with the upmost sensitivity, and tenacity, to ensure every client receives the best possible service, and outcome. I feel confident that my training will allow me to harness these skills in my future career at the firm.
I have also obtained witness instructions from clients, drafted instructions to experts and counsel, and attended inquests and hearings.
More widely, Leigh Day actively encourages trainees to participate in training activities and opportunities to work alongside charities aligned to the firm's values. I have worked on several mentoring schemes aimed at improving social mobility issues – an obstacle I experienced first-hand when seeking to pursue a career in law.
I would recommend anyone seeking to commit their career to helping individuals access their legal rights to consider applying for a training contract at the firm.