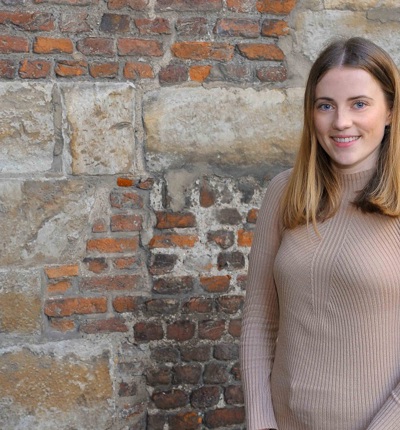 Abigail Blucher-Altona: Trainee in the personal injury department
Whilst studying for my law degree the recruitment events I attended left me with the impression that the only career option was corporate law, which I knew wasn't for me. After I graduated I spent some time volunteering at my local Citizen's Advice Bureau, where I realised what I wanted from a career in law was the opportunity to work directly with real people and help make a difference to their lives.
In my research I came across Leigh Day and was struck by how committed the firm is to fighting for those who actually need help. They were fighting cases that challenged so many of the injustices I had encountered in my time at Citizen's Advice, such as benefits cuts. The application process was straightforward, and though any interview is always slightly daunting I enjoyed the chance to discuss issues I cared about with similarly passionate people.
I am now four months into my first seat in the personal injury department, working mostly on cases of asbestos-related disease. I have been able to try a huge variety of tasks at every stage of a case, such as initial research, drafting instructions and preparing for trial. What I enjoy most about the work I do is how directly involved I feel with the clients and the progress of the case.
Feedback and training is always excellent, and there are also lots of opportunities to get involved in other activities, such as volunteering and charity fundraising.
At Leigh Day there is a real feeling that people really care about the cases they are working on. It is inspiring seeing how hard everyone in the firm works to always ensure we get the best outcomes possible for our clients.