Football Index group claim
Leigh Day is investigating claims on behalf of Football Index 'traders'
Group claim on behalf of Football Index 'traders'
Leigh Day is investigating claims on behalf of Football Index 'traders' who believe they have been misled by the platform and failed by the Gambling Commission. Football Index went into administration last week and has had its gambling licence suspended. 
Football Index registration of interest
Football Index group claim
Leigh Day are investigating claims on behalf of Football Index 'traders', many of whom have lost large sums of money as a result of the company's actions.
Following the suspension of their betting licence, Football Index have suspended the platform leaving individuals unable to withdraw their money. An administrator has been appointed. We will be investigating whether Football Index was distorting the product they were offering to consumers.
If you are a Football Index 'trader' and are interested in enforcing your legal rights in this complex area register your interest today. You might be entitled  to bring a legal claim for recovery of the losses you have suffered. 
Who can join?
Anyone who is currently a Football Index 'trader'
Frequently Asked Questions 
If you have any questions, feel free to take a look at our dedicated Football Index FAQs.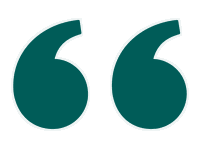 Clean Up Gambling is working with Leigh Day to ensure Football Index users have the best possible chance of getting redress from a company that has consistently misrepresented its product and misled the public regarding its sustainability.
Matt Zarb-Cousin, CEO of Clean-Up Gambling
Register your interest
Register your interest to join the Football Index claim