Redundancy is frequently relied upon by employers as a reason for dismissal, but can result in a claim for unfair dismissal. Contact our team to see if you have a claim against your employer. 
A successful claim will either involve challenging the existence of a redundancy situation, or the procedure used by the employer to select the employees to be made redundant.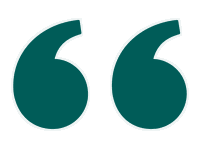 'Leigh Day are without doubt the most important employee firm. The impact the team has had upon modern employment litigation is unrivalled.'"
What counts as a fair procedure will differ in each redundancy, but your employer should usually consult with you about the following:
ways to avoid the redundancy
how employees at risk of redundancy will be selected
the criteria and scoring used to decide who will be made redundant
potential suitable alternative employment within the employer or any associated employer. 
Where an employer proposes to make more than 20 or more people redundant, this is a collective redundancy, and special procedures apply.
 
As well as consulting, your employer should also give you a limited period of time off work to look for alternative employment. If you are selected for redundancy, then you should be paid for your notice period, as well as any accrued but untaken holiday.
Our advisers can also assist with other claims associated with redundancy, including:
claiming redundancy pay
discrimination arising out of redundancy
automatically unfair selection for redundancy (for example, for health and safety or trade union membership). 
An employee usually needs two years of service (if employed after 6 April 2012) to claim for unfair dismissal or redundancy. 
No length of service is required to bring a discrimination claim, or a claim for automatic unfair dismissal.  
The time limit for bringing a claim about a dismissal is within three months from the date of dismissal; for a claim about a redundancy payment only, the time limit is six months.