Disciplinary and grievance
Whether you find yourself the subject of disciplinary proceedings or wish to bring a grievance against your employer, Leigh Day can support and advise you.
We have a wealth of experience helping employees navigate themselves through these processes which we recognise can often be both bewildering and stressful for employees. We not only provide advice from a legal perspective but can also provide practical support.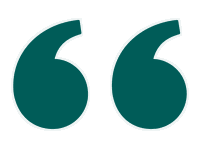 'Leigh Day are without doubt the most important employee firm. The impact the team has had upon modern employment litigation is unrivalled.'"
Grievances
If you have a problem at work and you have been unable to resolve it informally with your employer, your next step may be to bring a grievance. Your employer should have a grievance policy setting out the grievance process it follows. This can usually be found in your staff handbook. The grievance process should generally follow a set procedure.
The first step will be for you to set out your grievance in writing to your employer. After considering your grievance, your employer may then deem it necessary to investigate the issues you have raised in your grievance with you and other colleagues. After conducting an investigation (if your employer chooses to conduct one) your employer will invite you to a meeting to discuss its findings and advise you of its decision.
Disciplinary
Your employer should also have a disciplinary policy which should again usually be contained in your staff handbook. Much like the grievance process, disciplinary processes generally follow the following lines: Your employer should first set out in writing the reasons it is potentially disciplining you. It should then conduct a reasonable investigation into the issues concerned and meet with you to discuss the outcome of its investigations and its decision.
Unfortunately in particularly serious cases, the outcome of a disciplinary process may be that you a dismissed. It may therefore be particularly important that you seek advice if you believe this could be a potential outcome. Grievance and disciplinary procedures at work are governed by guidelines produced by the Advisory, Conciliation and Arbitration Service, also known as ACAS and it is important that your employer follows these guidelines when conducting both processes.