More and more of us have caring responsibilities, whether for children, grandchildren or for older relatives. If you are a carer and also work you have the right to request flexible working if you meet certain criteria. Juggling work and caring can be extremely challenging. 
Our lawyers are here to help you if you have faced discrimination in the workplace, and if you are trying to set up a flexible working pattern with an employer who refuses to consider your request.
If you are a carer and would like to speak to a member of Leigh Day's employment and discrimination team please contact us on 020 7650 1200 or email us and a member of the team will get back to you shortly.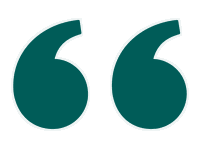 'Leigh Day are without doubt the most important employee firm. The impact the team has had upon modern employment litigation is unrivalled.'"
Your employer can make a real difference to your life as a carer by adopting a creative and flexible approach to working arrangements.
Sadly for many employees this is far from reality. Our employment solicitors have extensive knowledge and experience in helping and advising carers on their employment rights, and what legal remedies exist to help carers balance their careers and caring duties.
Significantly more women than men are carers and work part-time, often because of their need to care for relatives. Women are much more likely to need flexible working arrangements, whether on a short-term or long-term basis.
Often women face discrimination in the workplace and if they are unable to come to an agreement with their employers on flexible working may drop out of employment altogether.
If you work part-time because you are a carer you must not be treated differently from your full-time colleagues, and you may have a claim for discrimination if you believe this is the case.
If you think that you have been turned down for flexible working because of your association with a disabled person, for example if you look after a disabled child, you may have a claim for disability discrimination by association.