Asbestos FAQs
Before starting a claim following asbestos exposure, you may still have a few unanswered questions – whether they're about what asbestos is to how much compensation you may be awarded, our frequently asked questions are answered here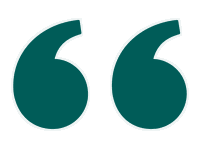 'Leigh Day have assembled what is probably the most experienced team of asbestos lawyers anywhere in the UK.'"
Contact the Leigh Day asbestos team
Asbestos FAQs
Before starting your claim, you may still have a few unanswered questions – whether they're about what asbestos is to how much compensation you may be awarded? Answers to our most common asbestos FAQs are shown here.
Asbestos is the name given to a group of
naturally occurring minerals
made up of microscopic fibres. It has been mined for hundreds of years and was used in many industries throughout the 1950s, 60s and 70s because of its strong insulation and fireproof properties.
Asbestos was used extensively in construction, shipbuilding and manufacturing – before the dangers of breathing in such fibres were discovered. It was popular due to its fireproof qualities, as a non-flammable and virtually indestructible material that meant the fibres could be mixed with cement or woven into fabric and mats. 
These qualities and ease of use led to it being dubbed the "magic mineral" at the time. However, it was also extremely dangerous as when materials containing asbestos are damaged or disturbed their fibres are released into the air. When these fibres are breathed in or swallowed they can cause serious asbestos related diseases, including
plural thickening
and
mesothelioma
.
The Health and Safety Executive estimates that asbestos diseases are responsible for about
5,000 deaths a year
. They suggest that about 20 tradespeople die each week as a result of previous exposure to asbestos.
What are the dangers of asbestos?
In the UK, a building constructed or refurbished before 2000 may still contain asbestos. It was officially made a banned substance in
1999
, but was most commonly used in the 1950s onwards – which  means many buildings today can still contain asbestos. It causes harm when it is disturbed and the dust is inhaled. 
After exposure, asbestos related diseases can take a long time to develop. The time between exposure to asbestos and development of a disease is at least 10 years (typically between 30 and 40 years), but there is no upper limit.
It is not just people who worked directly with asbestos that can be affected. Families may also have been exposed to asbestos second hand, as the fibres could be brought home on the clothes and belongings of their loved ones and breathed in.
There are three main types of asbestos, but they are all dangerous and cause diseases. These include:
White asbestos
White asbestos is the most common type of asbestos. Its heat resistant properties resulted in it being widely used in the construction industry to insulate pipes and in the automotive industry during the assembly of vehicles. White asbestos can still be found today in the walls, ceilings and floors of homes and workplaces. 
Brown asbestos
Brown asbestos was mainly used in cement sheets and pipe insulation. It can commonly be found in ceiling tiles and thermal insulation products. This type of asbestos has an extremely high cancer risk.
Blue asbestos
Blue asbestos was a popular choice on the railways and was used to insulate steam engines. It was also used for pipe insulation, in plastics and certain cements thanks to its ultra-thin fibres. When breathed in, these can get lodged in the lungs and lead to many types of asbestos related illnesses. 
These areas had high volumes of factories, manufacturing plants and construction sites. This increased the likelihood that the workers in dockyards, engineering and automotive factories would be exposed to asbestos during their working years. 
Asbestos was used in many different materials handled by workers in the construction, engineering and manufacturing industries. Some of the uses include: 
Lagging for insulating pipework and boilers
Rope, string and paper
Sprayed asbestos in buildings, ships and locomotive engines (Limpet)
Building and partition fireproof sheets
Corrugated roof sheets
Ceiling and floor tiles
Fire doors
Gloves and aprons
Fireproof suits and blankets
Artex
Gaskets
Ironing boards
Bunsen burner mats
Can I make a claim for asbestos compensation on a 'No Win - No Fee' basis?
Yes, Leigh Day acts for clients making claims for many types of asbestos diseases on a No Win No Fee basis. 

If you win your claim, you keep 100% of all compensation awarded.
If you lose the case, we do not charge you for our work. Insurance arranged by us will protect you from any costs.
How long does an asbestos claim take?
It is difficult to give a precise estimate because every claim depends on the individual circumstances. However, in severe cases such as mesothelioma, Leigh Day can "fast track" claims through the High Court, which has a special system for dealing with urgent cases.  

Leigh Day proceeds with all mesothelioma and urgent asbestos cases through the High Court's fast track system. These cases can take six months or less from start to finish.
How can I claim for asbestos exposure, as it was many years ago?
Solicitors rely heavily on witness statements to prove what happened in the past because there are rarely any documents evidencing events from several decades ago.
The courts are usually quite accepting of the evidence given in witness statements. Most of our cases rest on the statements from the victim themselves, their friends, family and former workmates.
Are there time limits for making an asbestos compensation claim?
In an industrial disease case, there is a three-year limitation period to bring a legal claim. The three years typically start to run from the date of diagnosis for an asbestos-related disease. It may be earlier if you have already identified a connection between your symptoms and what caused them.  

Where somebody has died as a result of an industrial disease, the three years typically runs from the date of death. 

In all circumstances, it is advisable to seek legal advice as soon as possible for advice about any limitation dates for your asbestos claim. In certain circumstances, it is possible to ask the court to let your claim proceed even though it is over three years since you were diagnosed. Leigh Day has particular experience of bringing cases "out of time".
Can I bring an asbestos claim if the victim has died?
Yes, claims are commonly brought by the spouse of the victim or the executors of the victim's will.
Can I claim if my employer has gone out of business?
Even if an employer that caused your exposure to asbestos has gone out of business, you can still bring a claim against their insurers if they can be identified. Alternatively, the company may continue to trade under a different name or have transferred its liabilities to another company, which you can sue instead.
Leigh Day has extensive experience investigating the corporate history of companies and successfully locating insurers. If you have mesothelioma and cannot trace your insurers, you may be able to claim under the
Diffuse Mesothelioma Payment Scheme
. 
Can I claim asbestos compensation if I no longer live in the UK?
Yes. Leigh Day has acted for many foreign claimants working with foreign lawyers to ensure that you have personal contact with a solicitor in your own country. This also helps us ensure that the case proceeds as quickly as it does for UK claimants.  

If you live outside England see our overseas asbestos claim page.
Will I have to attend a medical appointment?
In most circumstances, it is helpful to be examined by an independent doctor for your legal claim. Where the victim is particularly ill, or it is difficult to travel, we often ask experts to prepare a report based on your medical records.
Can I get state benefits if I have an asbestos disease?
Some industrial diseases mean that you are entitled to claim state benefits while also bringing a legal claim.  

Other clients may be entitled to:
We can provide assistance to clients with applying for specific benefits related to asbestos. 
Asbestos related claims can be complex. At Leigh Day, our experienced team of asbestos solicitors will care for you whilst fighting to obtain compensation to avoid you suffering financial hardship, on top of everything else you and your family are going through. 
We have offices in London, Manchester, Liverpool, Chesterfield and Birmingham to deal with asbestosis claims across the country – including the ability to visit you at home or in hospital if required.
We have been consistently rated in the top tier by the independent legal directories
The Legal 500
and
Chambers and Partners
for our reputation as specialists with significant experience in this field.  
For more than 30 years, our firm has specialised in the more complex areas of personal injury law, focusing our efforts on achieving justice for our clients.
Ready to talk?
Speak to one of our expert lawyers in complete confidence, with no obligation, on our freephone number +44 (0)808 2712094 about any asbestos claim