Andrew Vaughan-Davies
Paralegal
Former fire investigation officer now works in the product safety team
Andrew Vaughan-Davies is a paralegal working with partner Jill Paterson in the product safety and consumer law team. He supports the team specifically on claims on behalf of clients who have been affected by serious fires caused by allegedly faulty household goods.
Andy joined Leigh Day in 2017 after working for the London Fire Brigade for 30 years. He worked as a fire investigation officer in the fire investigation team for 20 years, including working as the lead investigator on more than 1000 fires. In this role he was responsible for determining the origin and cause of the fire, understanding how the fire developed, and how the people in the fire behaved.
In this role Andy spent much of his time liaising with the victims and witnesses of serious fires as well as liaising with product manufacturers, retailers, enforcing authorities, and product safety organisations. He has also given evidence at the Crown Court, Youth Court and Coroner's Court.
In October 2015 Andy received the London Fire Brigade letter of congratulations for meritorious work in the field of fire investigation, a unique award.
Andy has an in-depth knowledge of UK and EU legislation relating to product safety and has offered training to many organisations on fire investigation and safety.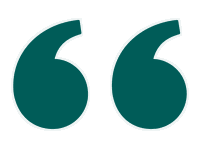 Andy found his true calling in Fire Investigation. Andy's tenacious, detailed and professional approach meant that he soon made his mark within the team. He played a key role in major investigations after white goods fires which had unfortunately resulted in the tragic loss of life, contributing to technical research, court preparation and the provision of evidence to the court.
Charlie Pugsley, T/Deputy Assistant Commissioner LFB
Blogs
Watson the super sniffer springer spaniel is two today!
Watson is one of the London Fire Brigade (LFB) Fire Dogs. His super-sensitive nose can identify more than 10 ignitable substances such as flammable liquids, even after a fire, for his handler Darren Woodhams.