Bozena Michalowska Howells
Head of product safety & consumer law
Bozena joined Leigh Day in 1997, was made a partner in 2003 and is head of the firm's product safety and consumer law team.
Contact
Bozena joined Leigh Day in 1997, was made a partner in 2003 and is head of the firm's product safety and consumer law team.
Bozena specialises in large scale complex litigation and has led on a number of high profile group actions. She is currently joint lead solicitor in a claim on behalf of over 90,000 claimants in the Volkswagen NOx emissions litigation, described as the largest group action in the Courts of England and Wales. Bozena is also at the helm of the group claim against Mercedes/Daimler as well as other emerging emissions group actions.
What people say
She was described in Chambers and Partners 2015 as "a legend of the product liability world."  "renowned as an active and hands-on leader of the biggest medical device and pharmaceutical litigations."
"Leigh Day has incredible levels of preparation, drive and focus on the client. They are very good, and got a great result on Volkswagen emissions. Bozena Howells leads the team very effectively." Third party - Chambers 2020 insight report
"Bozena Michalowska Howells is highly sought after for her extensive expertise relating to defective medical devices. She deftly handles group actions and individual claims involving a broad array of products, including high-profile automotive matters." Chambers and partners 2020
"Consistently impressive and advances her clients interests doggedly" - Legal 500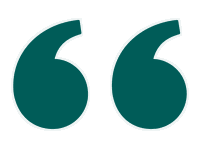 Bozena Michalowska-Howells has bags of enthusiasm for her cases. A real drive to press them through to the end, with a pragmatic approach to problem-solving and an absolute pleasure to work with."
Legal expertise
Upon joining Leigh Day in 1997, Bozena initially worked with senior partner Martyn Day on his major group claim against tobacco companies on behalf of lung cancer sufferers. She went on to work on a number of the firm's international group claims including the cases brought on behalf of South African and Swazi asbestos mine and mill workers against the UK multinational companies Cape plc and T&N. She represented Bangladeshi victims of arsenic poisoning in a ground-breaking claim against the Natural Environment Research Council. She also represented war time Poles now living in the UK, in their compensation claims against the German government and German companies for forced and slave labour during the Second World War.
In addition to the emission cases, she is currently spearheading a group claim against Link Fund Solutions Limited, the authorised corporate director responsible for the operation of the now defunct Woodford Equity Income Fund.
Bozena also acts on behalf of campaigners and families affected by the epilepsy drug Sodium Valproate in their campaign for redress which led to the Independent Medicines Medical Devices Review and report; First Do No Harm.
She is a leading voice in the area of product safety law thanks to her extensive expertise in claims relating to pharmaceuticals and defective medical devices. She successfully brought claims on behalf of Parkinson's disease patients who developed pathological gambling behaviour as a side effect of dopamine agonist drugs used to control their symptoms, and on behalf of a group of claimants who have suffered depression and suicidal ideation as a result of a diet drug. She has also conducted proceedings and was lead solicitor in several group actions against manufacturers of defective hip replacement components including the DePuy ASR component and the DePuy Pinnacle Ultamet Total Hip Replacement.
Bozena in the news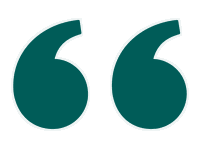 Bozena Michalowska Howells is an "extremely good" and "technically impressive" lawyer who is recognised for her strong leadership of various metal hip cases."
Chambers and partners 2017