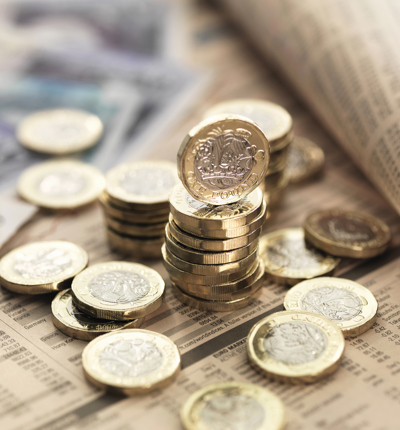 Finance Admin Assistant
Personal Injury department
Reference: FAA/MAN/KF/NOV23
Location: Manchester
Role type: Permanent, full time
Salary: Competitive, plus benefits
Deadline: 3 December 2023, 23:59:59
Finance Admin Assistant – Manchester
Permanent, full time
Salary: Competitive, plus benefits
Role Reference: FAA/MAN/KF/NOV23
About Leigh Day
We are a top 100 law firm committed to claimant-only cases, ensuring that individuals have the same access to justice as the UK Government and large corporations. We're not afraid to take on difficult and challenging cases, and our areas of practice include discrimination in the workplace, personal injury, defective products, financial services, and human rights abuses in this country and overseas.

About the team and the role
Leigh Day has a team of specialist claimant lawyers with unrivalled expertise in the field of personal injury. We have been identified by the leading legal directories as one of the country's leading firms of claimant personal injury solicitors. We have extensive experience in handling compensation claims for people who have suffered serious injuries, including amputation, brain and spinal injuries and for those involved in major disaster claims, accidents at work, construction site accidents, road traffic accidents and falling masonry injuries. As we act for the members of British Cycling and British Triathlon Federation, many of the claims will be for injured cyclists.
The purpose of this role is to support the personal injury team by liaising with Costs Draftsman on multi-track and disputed cases and chasing all allocated overdue debts by telephone, letter, and monthly statements to clients.
Application Process
Please return the following documents to jobs@leighday.co.uk by 3 December 2023.
• A covering letter stating why you are interested in this role, your salary expectations and applicable notice period.
• A copy of your up-to-date CV.
• The completed application form.
Interviews will be carried out on a rolling basis, so please submit your application as early as possible in order to be considered.
Commitment to Equality, Diversity, and Inclusion
Leigh Day is committed to the principles of equality, diversity, and inclusion. We value the diversity of our colleagues, our clients and the third parties with whom we work. We seek to create an environment where everyone feels included and valued for their unique characteristics, skills and abilities and supported in their needs and responsibilities.
We welcome applicants from all sections of the community regardless of age, sex, gender (or gender identity), ethnicity, disability, sexual orientation and transgender status
Employee benefits
• Hybrid working (typically 2 days from home for a full-time worker)
• 29 days annual leave (excluding public holidays)
• Enhanced pension contributions
• Life assurance 4 x salary
• Healthcare cash plan
• Subsidised gym/ sports team membership up to 50% off
• Cycle to work scheme
• BUPA Private Health Insurance
• Enhanced maternity & paternity pay
• Free breakfasts & lunch every day.